Comment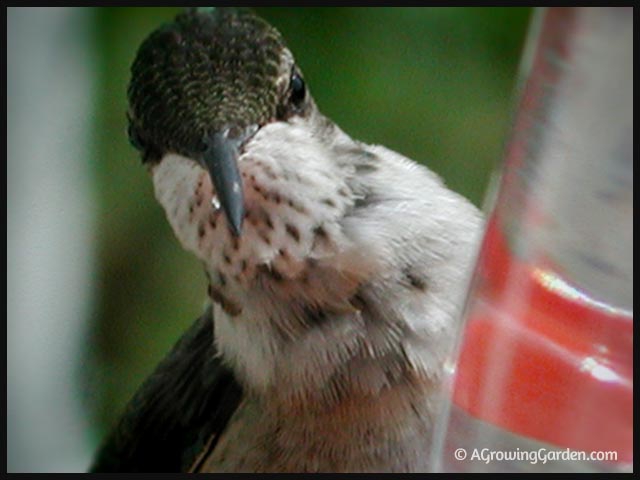 OK, so maybe Hummingbird Whisperer is a stretch, but here's what's got me super excited today ....
We have hummingbirds everywhere you look these days. I guess the babies are now old enough to feed themselves and coming to our feeders too. It's pandemonium!

Over the years, I've found that if you stand very still next to a feeder, hummingbirds will come and fly right up next to you & you can get a really good look. This morning I thought I'd try to take that idea a bit further and, standing right next to a feeder I placed my index finger across one of the perches and stood very, very still.
I waited a bit.
And, then I waited a bit more.

And you know what???
You know what???
A little hummingbird flew up, landed on my finger, and took a drink!
Coolest. Thing. Ever.
Jul 30 2013
More Articles You Might Like