2 Comments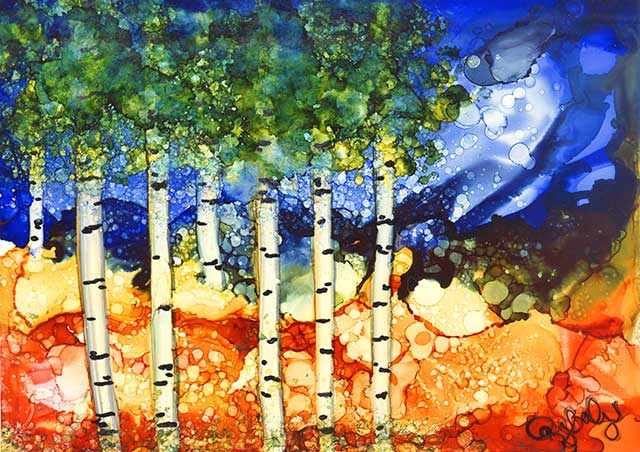 I am officially loving working with alcohol inks! Some might even say I'm a bit obsessed with it. Either way you look at it, I'm having lots of fun and that's all that matters, right?
I especially love how vibrant and bright the inks are. The prints are really bright and happy. I'm still learning and experimenting a bit, but I'm also starting to get a little collection of prints that I hope to sell. As a matter of fact, I spent quite a bit of time over the weekend working on updating my art website (CarylAlys.com) and plan to re-launch a new and improved version of that website soon so to include not only my photography and digital art, but also alcohol ink art and gourd art too. I'll be sure to let you know when the new website is up and running.
In the mean time, here's my latest alcohol ink print ... it's 5 X 7 alcohol ink on Yupo Paper.
Feb 16 2015
More Articles You Might Like