Comment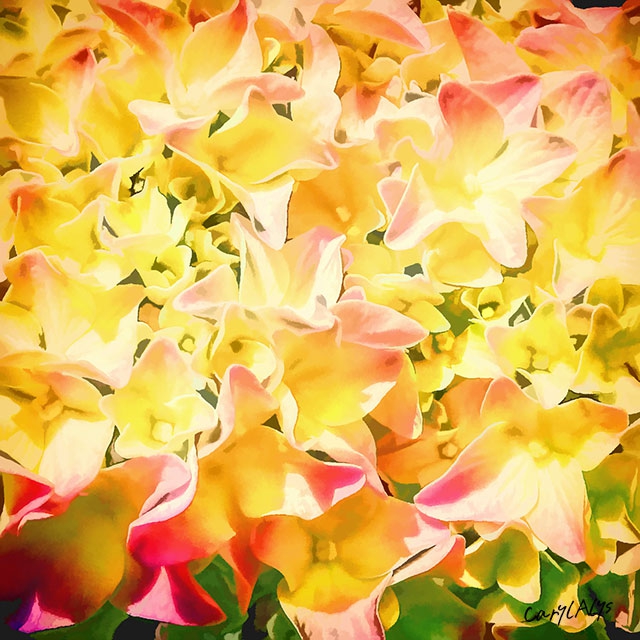 #2092 Hydrangea
We got almost 7 inches of rain in the last few days and the gardens are all flooded. I tried to take a quick look around the veggie garden earlier today and almost lost a flip flop in the mud (it almost made it to China, I think!) So, no gardening today.
Boo!
Rather, I'm working on some things around the house that I've been putting off (bigger boo!), and in an effort to put them off a bit further am doing a little art. Today's creation is #2092 Hydrangea.
I love hydrangea's. I have 4 or 5 different varieties growing here and they are just starting to bloom. The beauty above is Hydrangea Paniculata (Pink Diamond). Admittedly, it isn't quite as brilliant in real life as it is my print above, but it is lovely!
My giclee print is available for sale at CarylAlys.com.
Jun 09 2013
More Articles You Might Like