Comment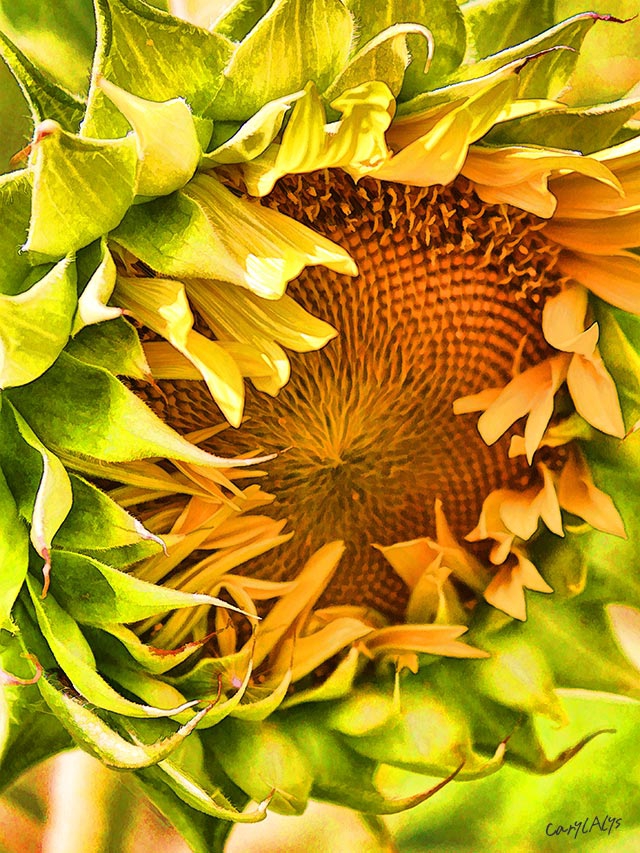 It's hard for me to pick an absolute favorite flower, but if pressed, I think I would say that sunflowers are my favorite. I love them!
They are so easy to grow, make such a statement in the garden, produce seeds you can roast and eat, and feed the birds! Really, you couldn't ask for more!
Sunflowers are best planted after the last frost (although you can start them sooner) and aren't picky about the soil. Just pop them in the ground and give them a drink every now and then. Talk about easy.
The sunflower in my print above is a Mammoth Grey Stripe Sunflower that I grew in my garden a few years ago...they get to be about 10 feet tall.
My print (above) #1004 Sunflower is available for purchase on my art website at: www.CarylAlys.com
May 01 2013
More Articles You Might Like