Comment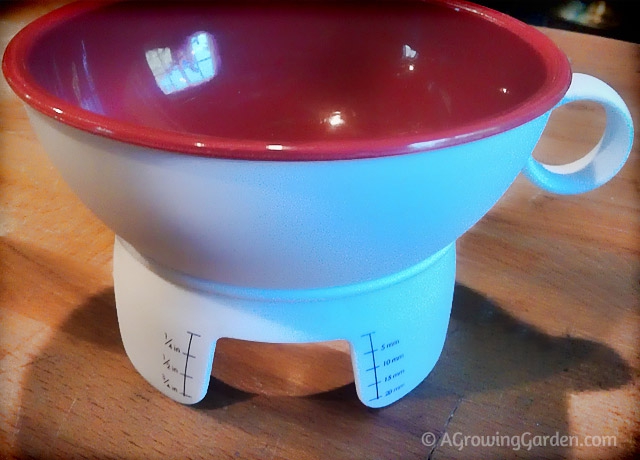 Have you looked at your calendar lately? Peak canning season is right around the corner! This is the perfect time to make sure you have everything you need - rather than having to run to the store while in the middle of trying to can your bountiful harvest!
Are you ready? I sure am!
When I started canning awhile back, I bought simple and basic tools and equipment. I didn't give it much thought and just bought what was inexpensive and easily available. Now, don't get me wrong, what I had (and still have) worked just fine except when I put the plastic air releaser and measuring tool in the dishwasher and it warped. Even it is still usable -- it just bugs me every time I look at it!
But, recently I came across a Progressive International Canning Essentials funnel and I think it is simply the most genius thing I've ever seen ... it has the measurements for the head space built into the funnel.
G-E-N-I-U-S!!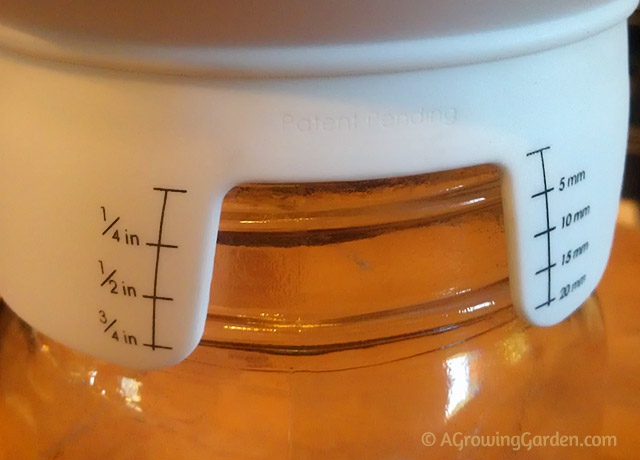 You just place the funnel on your jar and pour in the liquid to the proper head space needed. It saves you a step and no additional measuring is needed ... talk about easy!
Why didn't I think of that????
Anyway, I don't own stock in this company or anything, I just thought I'd share because I think it's a really great product and something I wish I'd had eons ago!
You can buy the canning kit including this fabulous funnel, tongs, and magnetic lid lifter in a kit on Amazon.com
Jun 23 2013
More Articles You Might Like