Comment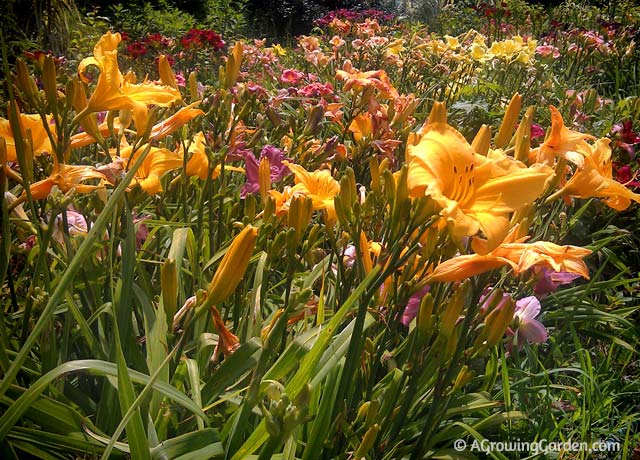 Rather than highlighting a particular daylily variety today, I thought I'd give you a little tour of one of our hybridizing daylily beds. This is the peak time for daylilies here in eastern Virginia and the beds are crazy with blooms.
This particular bed is about four years old and was originally planted with single daylily fans of each of about 200 different registered varieties. We spaced them about 2 1/2 feet apart from each other in rows. We heavily amended the soil with compost and mulch for each daylily plant to give them an added boost.
Random Color
Our original intention for this bed was simply to hybridize and cross the different flowers in an effort to produce new daylily varieties, some of which we hope will be wonderful enough to register ourselves. As such, we didn't really give much (if any!) thought to how the flowers would look in the bed -- we just planted them in alphabetical order of their names so that we could easily identify each one as we worked to cross and breed them.
I just love how the bed looks though! I especially like the randomness of the colors and how the different colors, shapes, and sizes of the plants and flowers really complement each other. I also love that this bed is right next to our vegetable garden, so it makes working in the veggie garden that much more pleasant too!
What started out as single daylily fans just a few years ago has turned into large clumps of 20-40 (or more!) fans of each variety and there isn't much space left between each plant. They now very much need to be dug up, divided, and replanted into their own beds so that we can really start to propagate them. Although it's our goal to move these all later this year, for now I could just sit and look at them all day. Don't they just look amazing?
Enjoy the tour!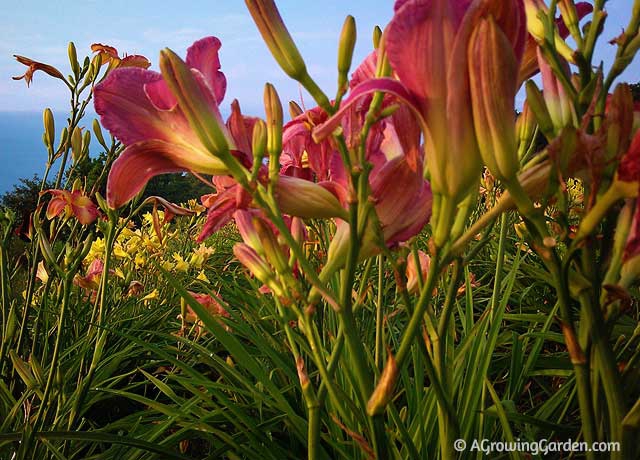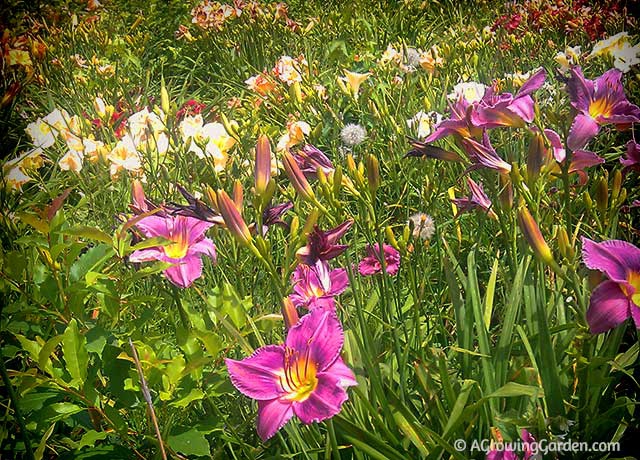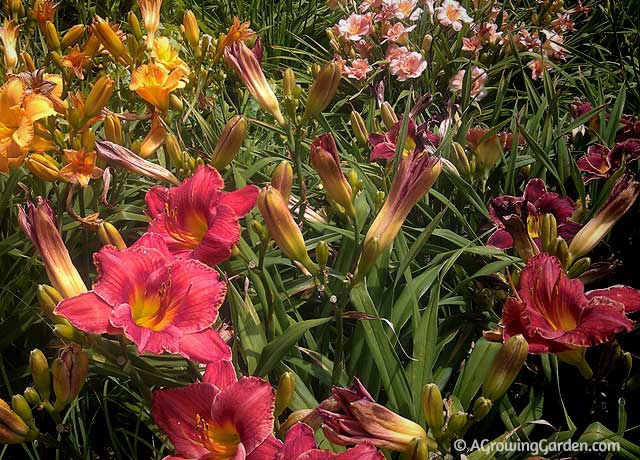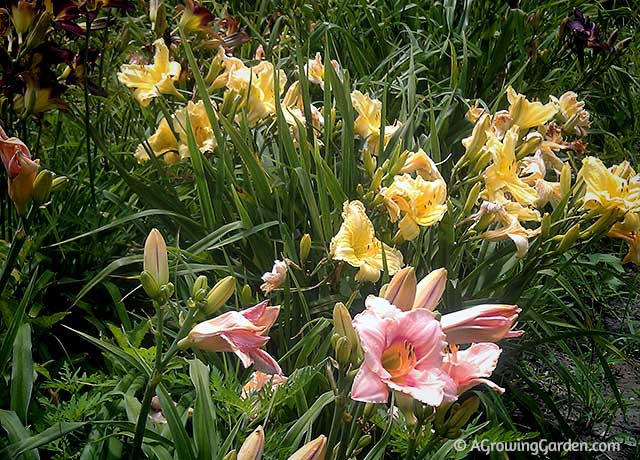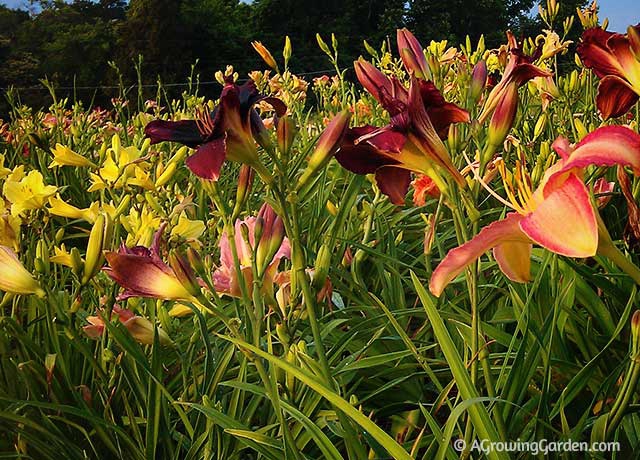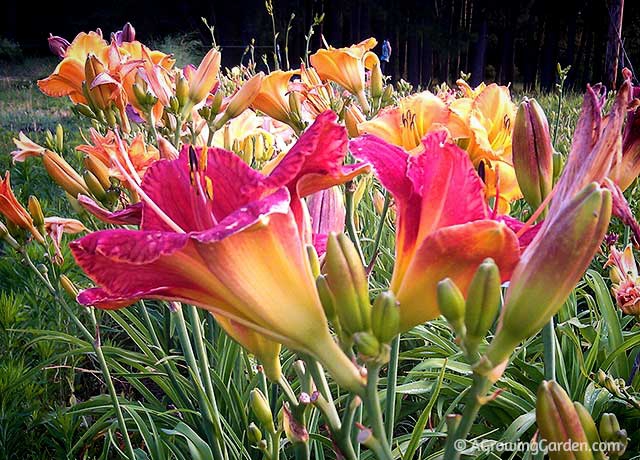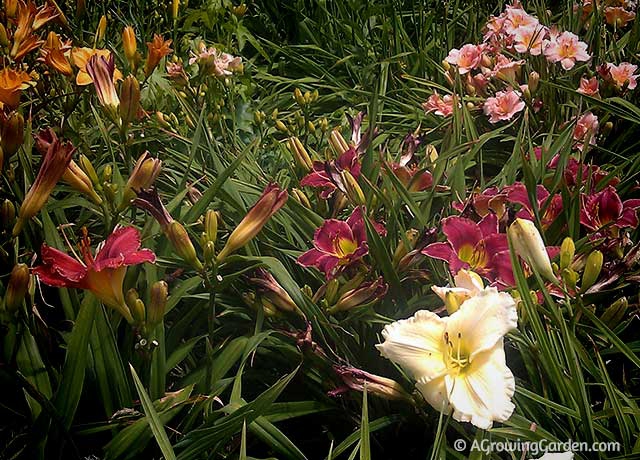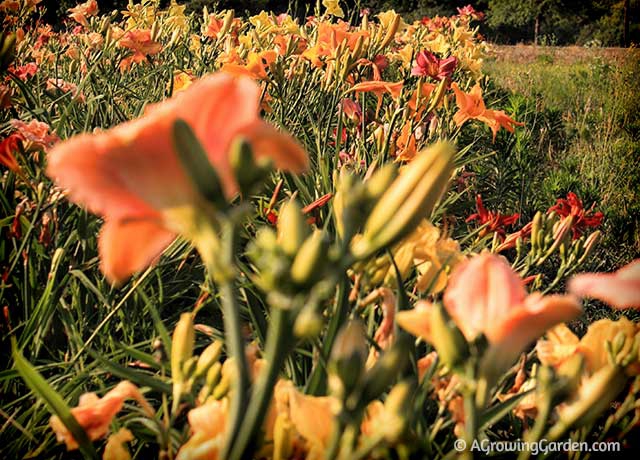 Jun 24 2013
More Articles You Might Like