3 Comments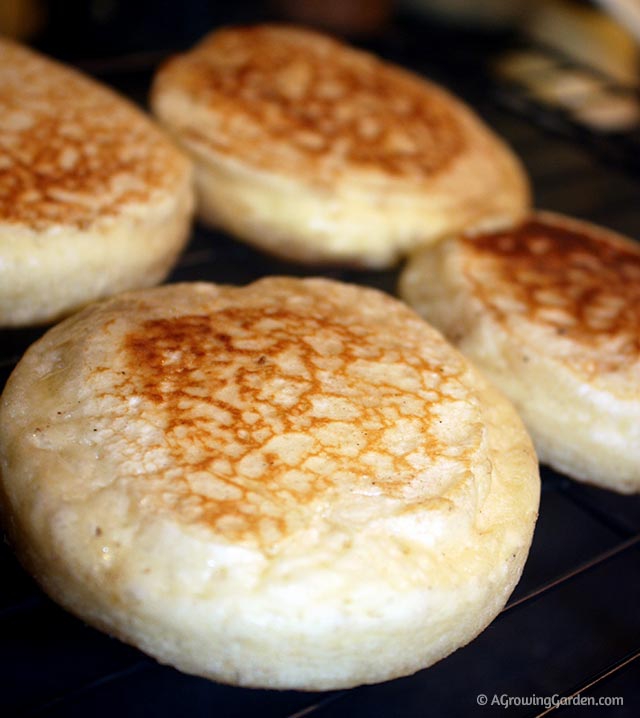 My husband loves crumpets.
I don't know why or where his affinity for crumpets started, but for as long as I've known him, he's loved them and asks for them all the time.
What would you like for breakfast?
Crumpets.
What would you like for lunch?
Crumpets.
How about a snack?
Crumpets.
Crumpets! Crumpets! Crumpets!
OK, I exaggerate ... but he does like them. A lot.
When we lived in Northern Virginia, I was easily able to buy crumpets in the grocery store. I had a lot to choose from in the stores. Now that we live a little further out (ahem!), crumpets are nowhere to be seen and I'm pretty much on my own.
So ... I make crumpets from scratch.
I'm now a crumpet maker. Really, it's on my resume (or at least it should be!)
Anyway, homemade crumpets are not only super easy to make, but they taste just as good, if not better (if I do say so myself) than anything you can buy in a store. The only thing with making crumpets is that you need some crumpet or muffin rings -- otherwise, without rings of some sort, you'll end up with crazy looking (and probably really flat) crumpets. Crumpet/muffin rings are pretty cheap -- most are less than $10. I bought mine on Amazon.com (click here the see the Crumpet/Muffin Rings available at Amazon.com).
But, if you don't have fancy rings or don't want to buy them, you can cut the tops and bottoms off of tuna cans and use in place of crumpet rings. Just be sure to clean them well -- believe me, you don't want tuna flavored crumpets!
Homemade Crumpets
Ingredients
2 tsp. yeast
1 tsp.sugar
1/4 c. warm water
1/3 c. + 2 tbsp. milk (@ room temperature)
1 egg
4 tbsp. melted butter
1 c. all purpose flour
1/2 tsp. salt
Instructions
Place water and sugar in large mixing bowl and sprinkle the yeast on top.
Combine. Wait 15 minutes or until the mixture becomes bubbly.
In separate bowl, combine egg, milk and 1 1/2 tbsp. of butter. Add to yeast mixture and combine.
Add flour and salt to yeast and combine until well blended.
Cover and let sit for about an hour or until the mixture doubles in size.
Heat a griddle or skillet to 325 degrees (low to medium low heat works for me).
Brush the griddle or skillet with butter. Also, brush the insides of your crumpet rings with butter and place the rings into the pan.
Pour about 1/3 c. of batter into each ring and bake for 5-7 minutes.
Remove the rings when the batter starts to get really bubbly.
When the sides start to look dry, flip the crumpets over and continue to bake a few more minutes.
Remove from the skillet and place on a cooling rack.
Serve immediately! (I prefer jam and cheese, but they are good with just about anything!)
Enjoy!!
This recipe makes 8 crumpets. Although these will be best served right away, if you can't eat them all (yea, right!) they should keep for a few days and can be reheated or toasted later. They also freeze well, so free to make lots and lots!
Here are some additional pics of the homemade crumpet making process ....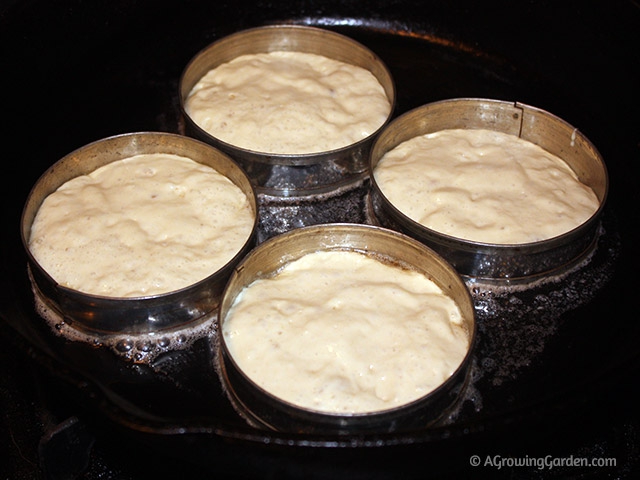 As the crumpet batter bakes, it will start to form some bubbles on top.
Be sure to keep the heat low so that they don't burn or get too brown on the bottom.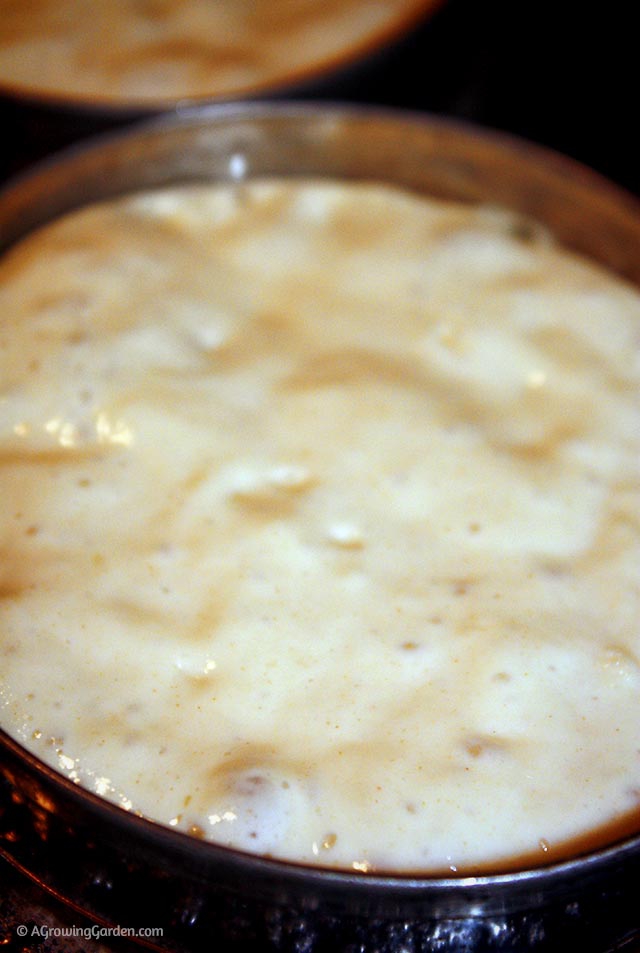 The longer they bake, the more bubbles will form.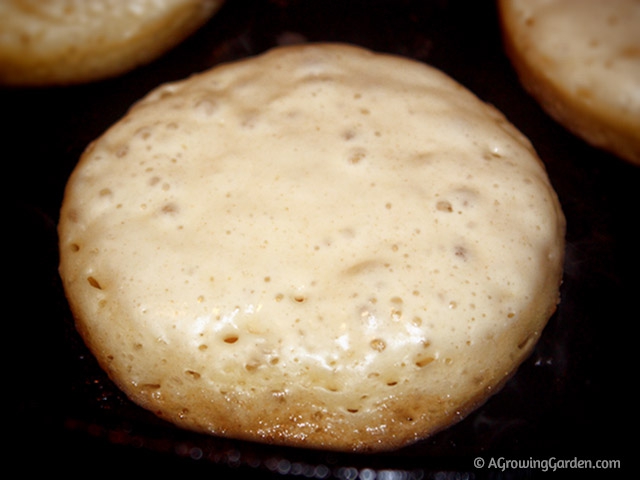 Once they get a lot of bubbles forming on top, remove the rings & check the sides.
When the sides start to look pretty dry, flip them over to bake for a bit on the other side.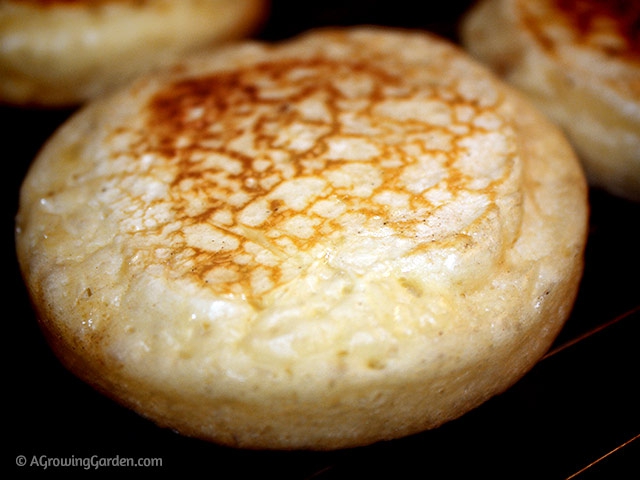 After they've baked a bit on other side, remove and cool for a few minutes. Serve immediately!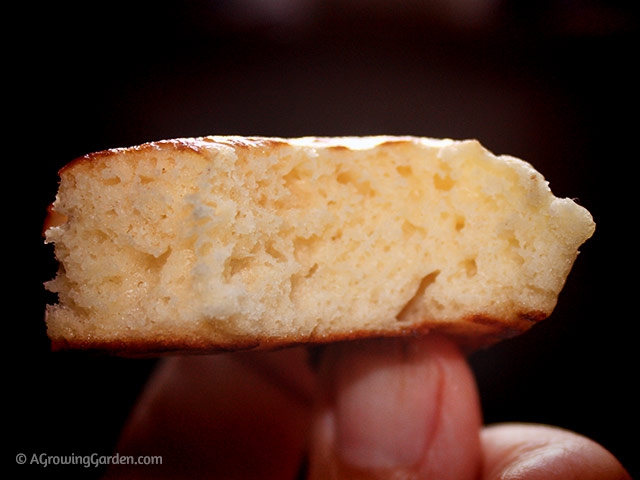 My homemade crumpets don't get as many holes on the top as store bought crumpets,
but they taste just as good and have TONS of holes throughout the inside! ENJOY!!
Sep 16 2013
More Articles You Might Like