Comment

Believe it or not, last year was the first time I grew beans. I know ... what the heck is wrong with me, right? I quickly learned last year that both bush and pole beans are super easy to grow and taste incredible when eaten fresh from the garden, but did you know they also have really pretty flowers? AND the flowers come in many different colors too!
Flowering Pole Beans
Although I did allow some Tenderette and Roma bush beans to sprout & grow from last year (and I also accidentally bought the bush type of black eyed peas), this year in an effort to save my back when picking the beans, I opted mainly for pole beans.
No bending over to pick beans = a (much) happier back
This year my 40-something back and I are growing Scarlett Runner Beans, Rattlesnake Pole Beans, Kentucky Wonder Pole Beans, Purple Podded Pole Beans, and Christmas Pole Lima Beans.
The Christmas Pole Lima Beans aren't yet flowering, but the other pole beans are and they are super pretty! The Scarlett Runner beans are especially beautiful ... AND I've seen tons of hummingbirds on them too. Throw in that they'll be making lots of food soon too and it sounds like the perfect plant, huh?
Here are some red, white and purple bean flowers fresh from my garden this morning ...
Scarlett Runner Bean Flowers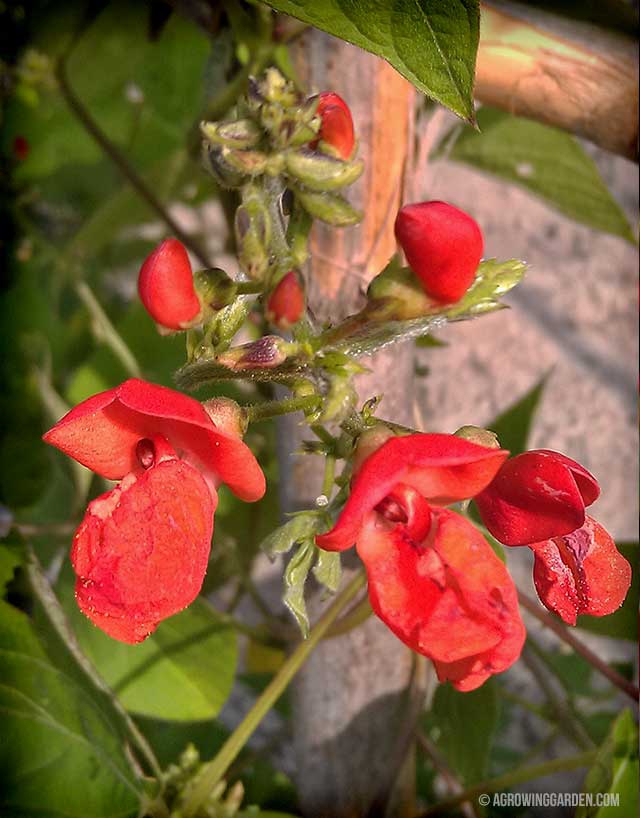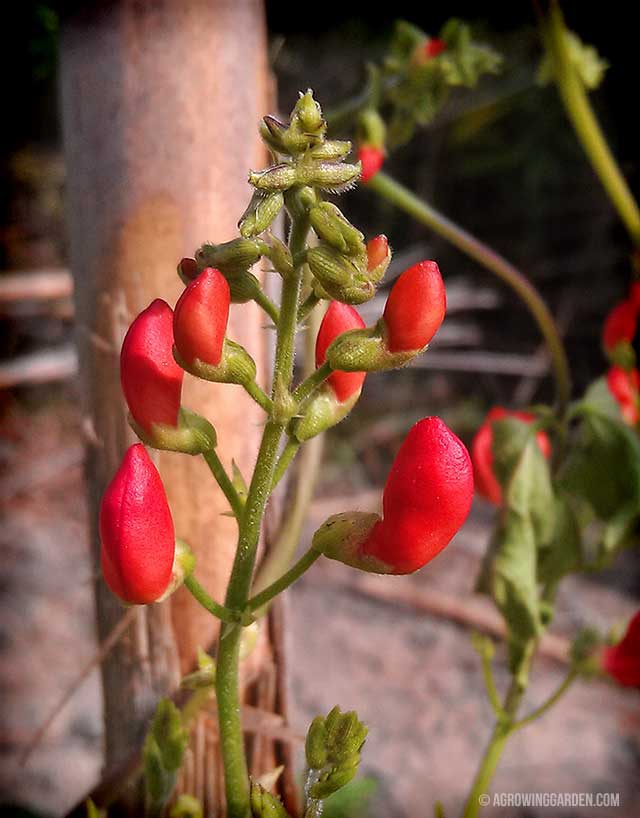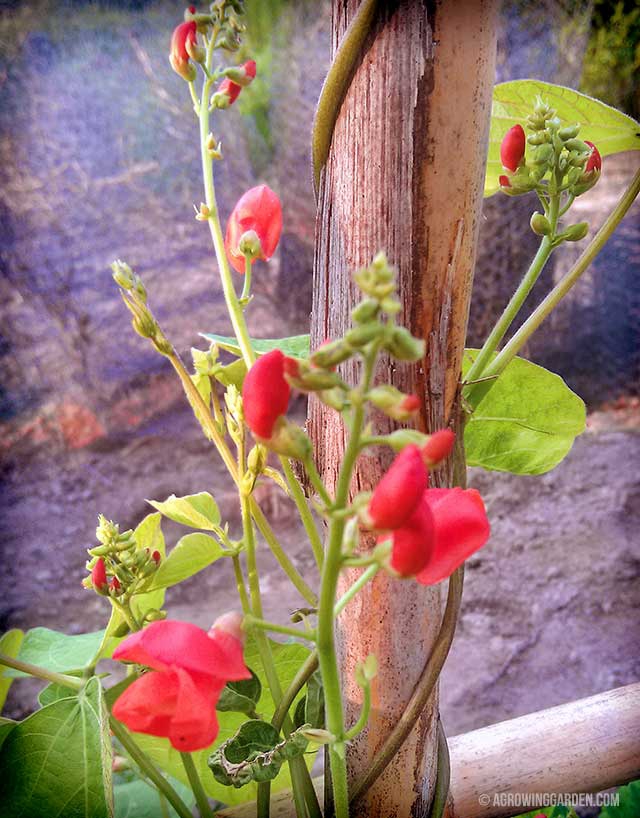 Rattlesnake Pole Bean Flowers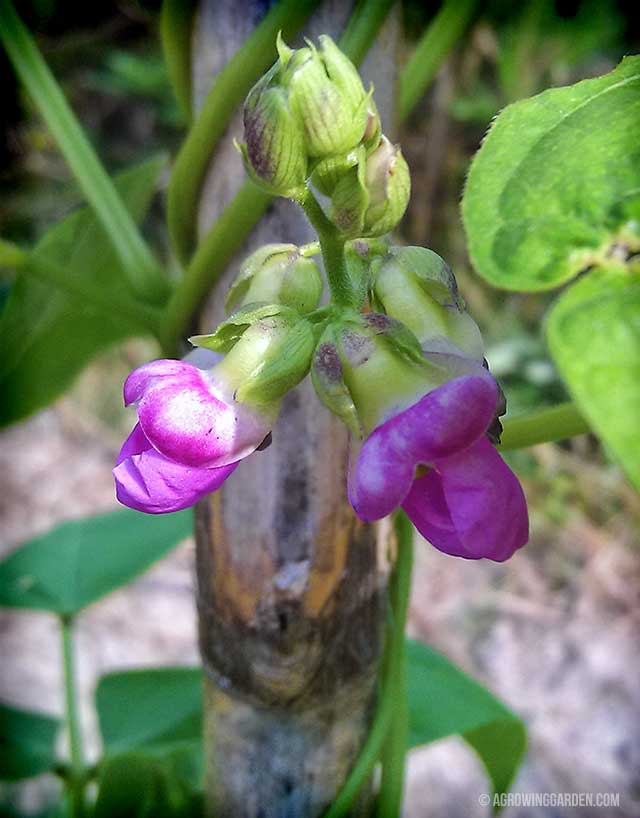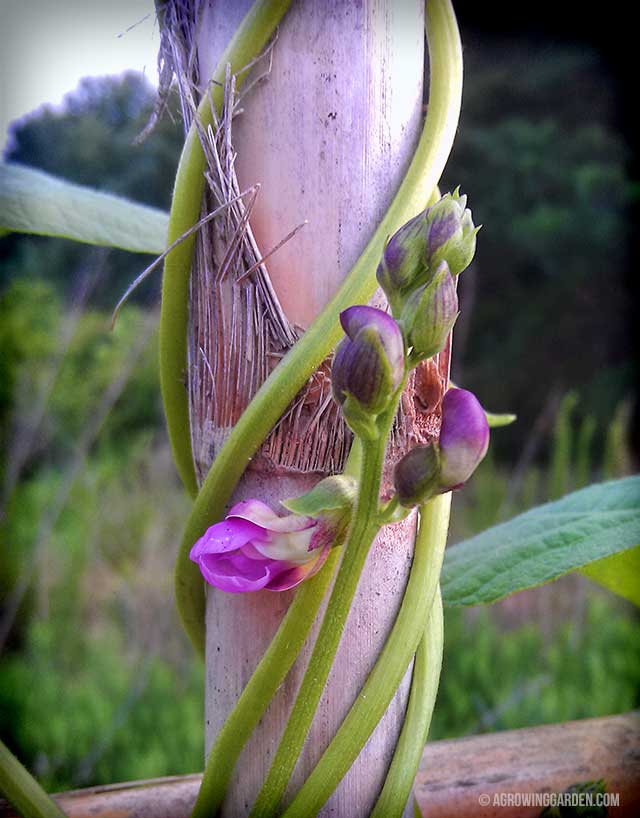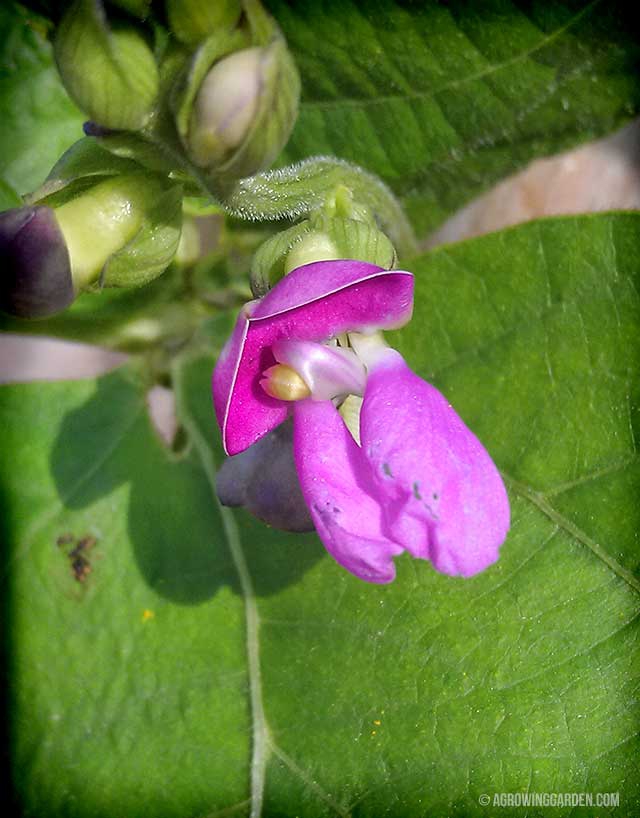 Kentucky Wonder Pole Bean Flowers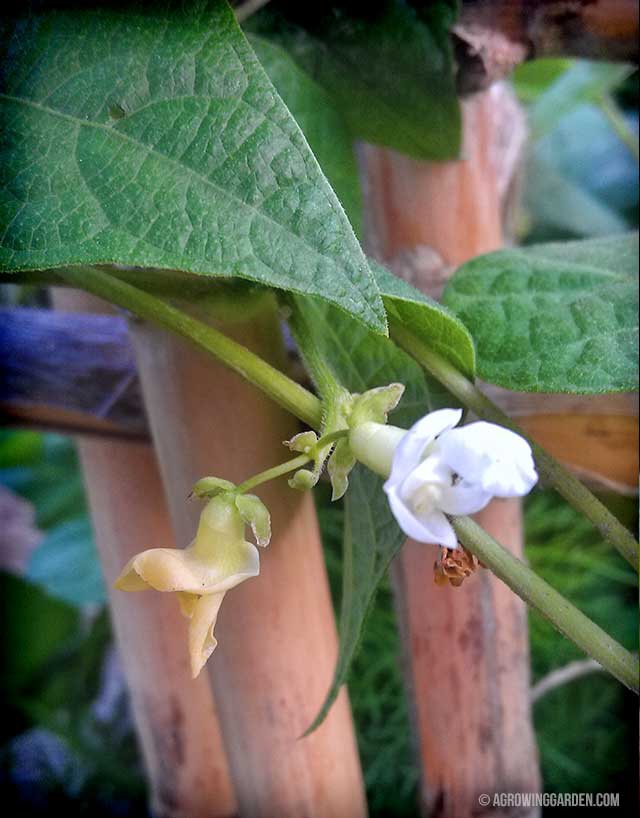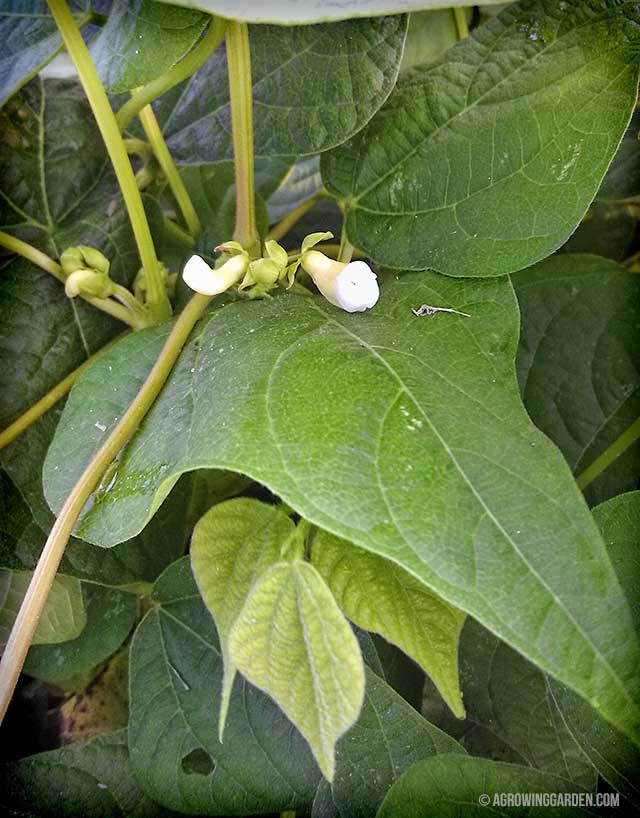 Purple Podded Pole Bean Flowers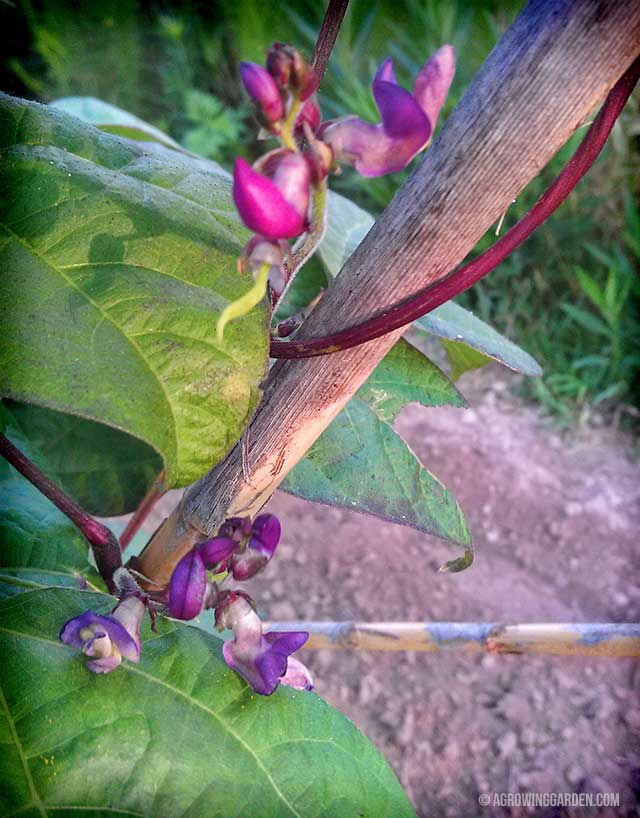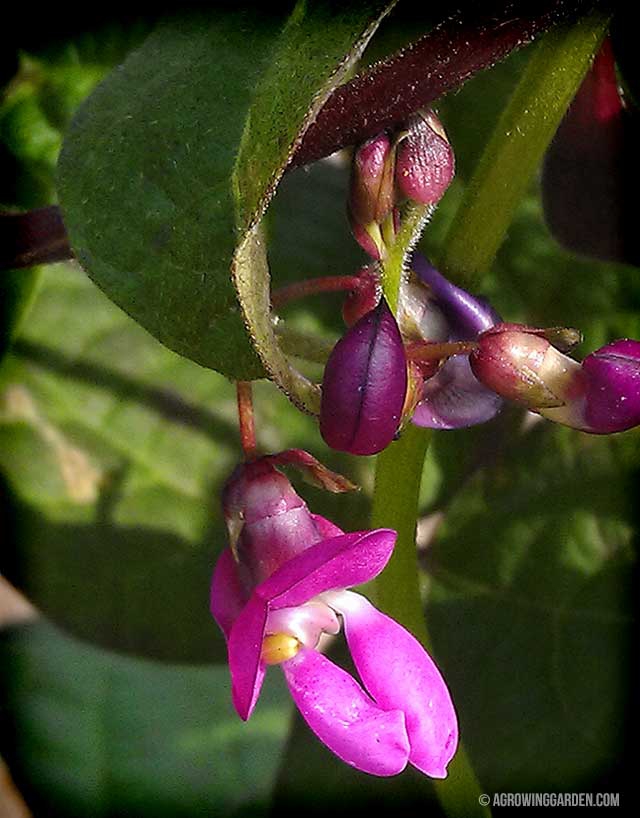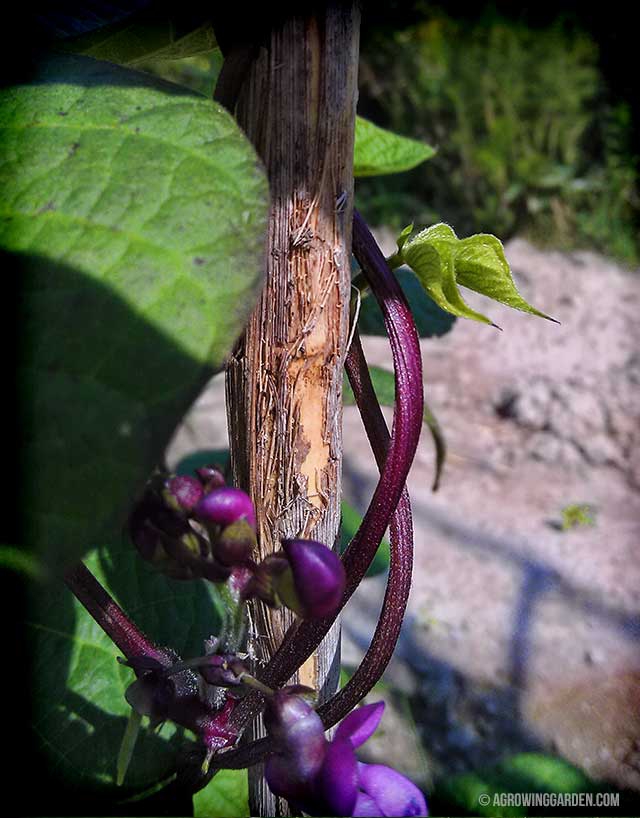 Jul 14 2014
More Articles You Might Like