2 Comments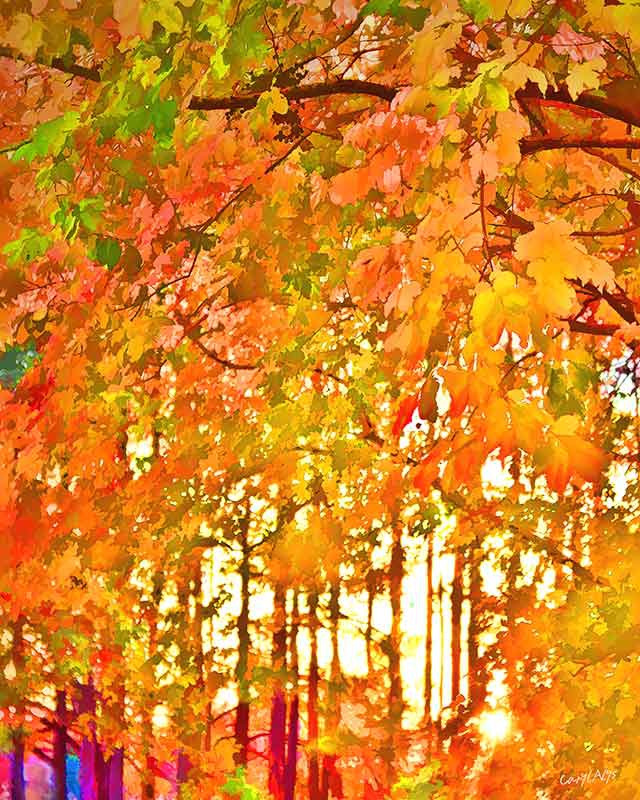 "The best time to plant a tree was 20 years ago. The second best time is now."
I love this proverb. It applies to so many things in my life.
Somedays I think I should have the proverb tattooed on my forehead. That is, if I were a tattoo kind of person. Or the kind of tattoo person who tattoos things on their forehead.
But, I'm not either of those things.
I AM, however, a major procrastinator. And I definitely plan to deal with that sometime soon. LOL
Anyway, I'd like to plant a little orchard this year. I think apple, pear, and cherry -- maybe even peach. Since I didn't plant these trees 20 years ago, I guess I should try to plant them now... it is, after all, the second best time to do so.
Or, maybe I'll plant them tomorrow.
Definitely by this fall.
...or next spring.
ps - My "Pine Forest Afternoon" print above is available for sale at www.CarylAlys.com :-)
Sep 10 2013
More Articles You Might Like