4 Comments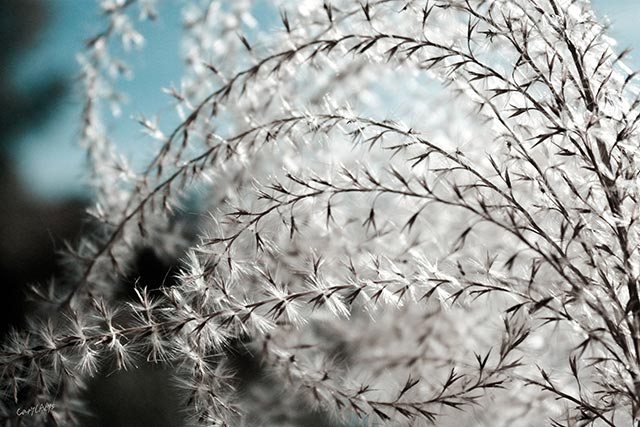 "Weeds are flowers too, once you get to know them." ~A.A. Milne
This is one of my all time favorite photographs taken in my own garden. I took the photo a few years ago in late, late summer and really love just everything about it, even though it's of a weed. How, oh how, could I love a weed growing in my garden? But I do...
I love how it looks so crisp and white against the teal-blue sky.
I love how the branches arch and curl and twist and bend.
I love how the sun shines through and illuminates the plant.
I love the fluffy white seed pods and how I can almost see them fluttering in the wind.
I love how alive it feels.
I think it is beautiful.
I don't know the name of this plant. I didn't plant it and I don't even know if it's still growing here or not (I bet it is though!). By most definitions, this is a "weed".
When it comes to weeds, most gardeners tend to speak in negative terms. I know I certainly do from time to time. But, what is a weed?
According to Ralph Waldo Emmerson, a weed is "a plant whose virtues have not yet been discovered." I like that ... especially during this time of year when the weeds start to win the battle they've been in with gardeners all summer and bloom with abandon.
I think there is beauty in all plants and flowers if you just look at them, not as weeds, but for what they are.
ps. My print above is available for sale at www.CarylAlys.com
Sep 26 2013
More Articles You Might Like