Comment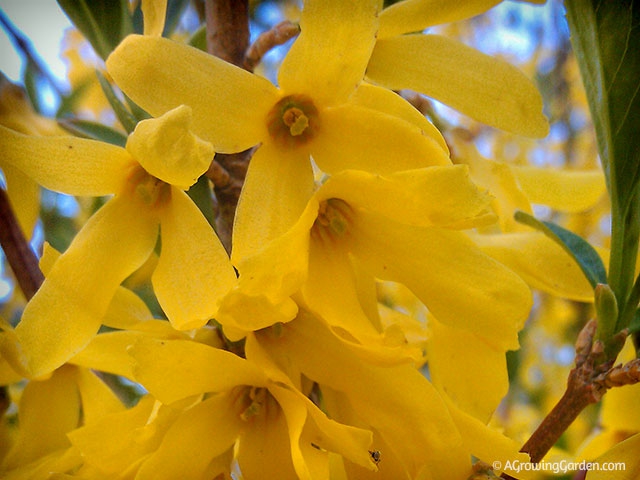 Have you ever heard of Phenology?
According to Wikipedia, Phenology is "the study of periodic plant and animal life cycle events and how these are influenced by seasonal and interannual variations in climate, as well as habitat factors." In general terms, it's the observation and study of the timing & correlation of annual plant and animal processes with weather events.
So, what's Phenology got to do with gardening?
In phenology, the natural "events" that occur each year can help a gardener or farmer know, for example, when to plant seeds, when to trim shrubs, when to expect particular pests to arrive, etc. Phenology can be particularly helpful when we've had an abnormal or "odd" winter or spring (like this crazy winter was!) and it can help gardeners to figure out the best time to do some gardening tasks.
Certainly phenology in the garden isn't fool proof, but much gardening advice based on phenology has been passed down for many, many years and I think it's worth noting!
And ... that brings me to Forsythia.
Our forsythia started blooming a few days ago. I snapped the photo above just today ... it's now in full bloom. In phenology, the blooming of forsythia indicates when some things should be done (or started) in the garden.
According to Phenology, when forsythia blooms it is time to:
plant your peas!
prune roses & butterfly bushes (buddleia)
fertilize your lawn
start weeding -- the weeds are starting to germinate!
direct sow cool season crops such as lettuce, spinach, swiss chard, beets, carrots, radishes
I haven't yet planted my peas or any of my direct sow cool season crops. I really wanted to plant peas a few weeks ago, but it's been so wet that I haven't been able to. Even today I went out to the garden with an intention to finally get some peas in the ground, but it's still a bit too wet. Hopefully I'll be able to get peas planted in the next few days ... we'll see.
I think the forsythia should still be blooming for another few days, so I guess I'm not as late with them as I had thought!
Apr 09 2014
More Articles You Might Like