5 Comments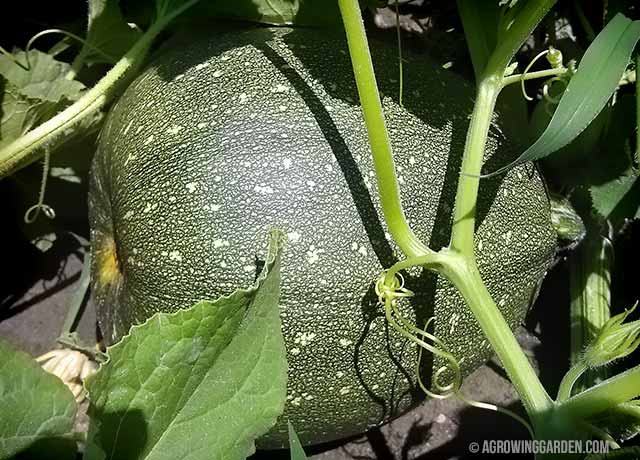 Well, I'm officially stumped. I have this crazy squash growing in my veggie garden and I have NO idea what it is ... help! Anyone have any ideas about what it might be?
Here's what I know...
I started all of my winter squash from seed this year. I directly sowed Acorn, Butternut, Delicata, Pennsylvania Crookneck, & Spaghetti squash seeds in 'hills' with one type of seed per hill. I alternated the different types of seed throughout the garden to help with potential bug problems and to ensure that, if we ended up having flooding problems like last year, I wouldn't lose a particular type of squash because it was planted in just one area. I pretty much have squash growing everywhere it seems!
I have fruit from all of the types of squash that I planted growing throughout the garden and I know what they all are & what they (should) look like.... except for this one mystery squash.

I did not plant any pumpkins this year and didn't have any squash, zucchini or pumpkins growing last year in the area where the mystery squash is now growing.
It is clearly a vine. Although I did plant a grey speckled zucchini this year, it is an upright zucchini plant and not a vine. I also have all of my summer squash & zucchini planted pretty far away from the mystery squash.
There is only one fruit on this squash vine so far (although there are tons of flowers) and it's B-I-G. And I mean, really big! I don't know what it weighs, but I'd guess at least 10 pounds right now, possibly more.
Here's a photo of it next to my foot (I wear a women's size 10 shoe -- my feet are pretty big)...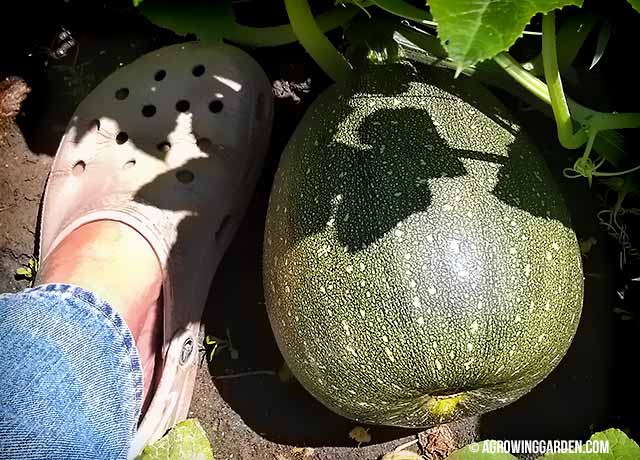 The vine seems really healthy and the leaves are pretty big & dark, dark green (compared to some of the other types of squash's leaves).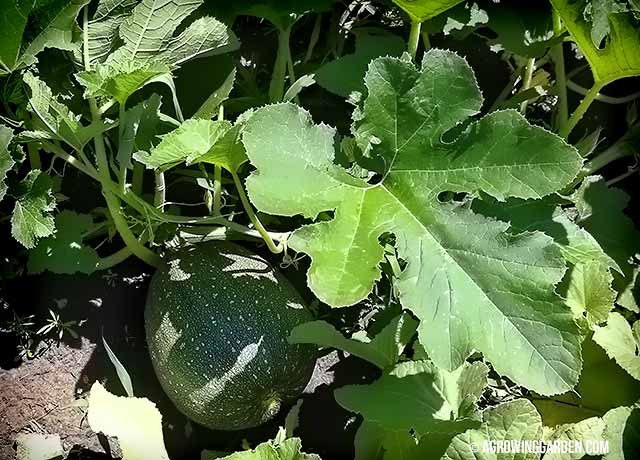 It's quite pretty and has a sort of speckly green and white outer shell.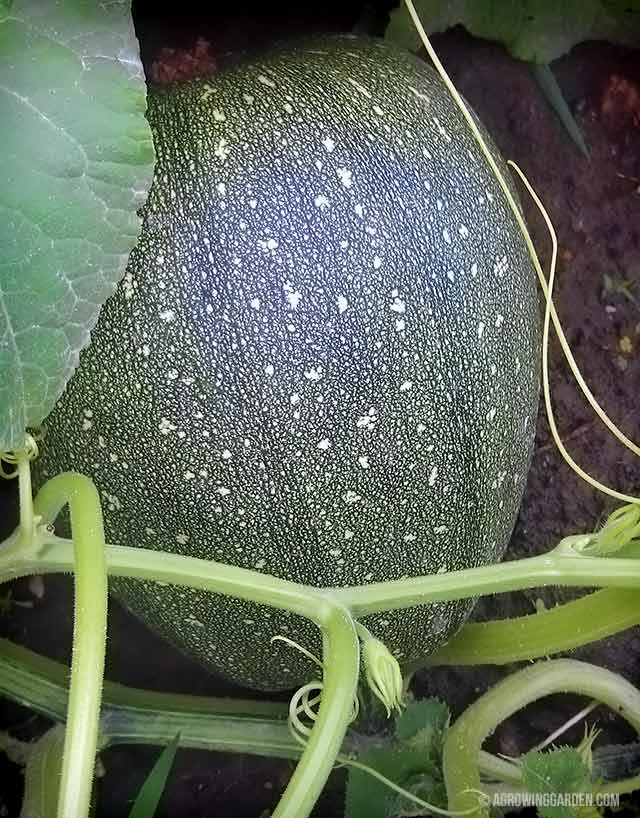 What the heck is it? Any ideas?
Jul 19 2014
More Articles You Might Like