Comment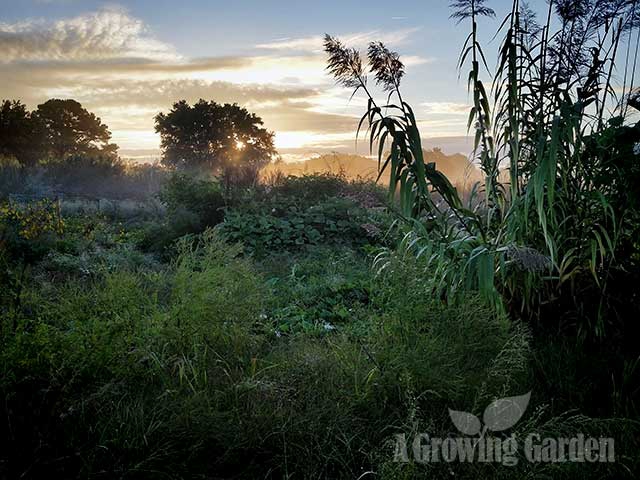 Holy cow... can you believe it's October 1st??
Seriously, how the heck did that happen? It seems like just yesterday we were planting tomatoes and corn with high hopes for a great garden this year.
Well, things HAVE been pretty good in our garden this year -- no catastrophes, no big storms, no major infestations, and the harvest was pretty good too. Overall, we've been happy!
I've also been making our neighbors happy by giving away lots of watermelons from our garden (my arms are still sore from carrying a 26 pounder to our next door neighbor just the other day!) and we still have 6 or 7 big ones growing. Luckily, I came across the idea of dehydrating watermelon and let me tell you Bob, that is some GOOD stuff! I'm pretty sure that's where those last watermelons are heading!
Otherwise, not much is happening in the garden. The broccoli, cauliflower, and cabbage seedlings I planted are growing (slowly). And the turnips, beets, spinach, carrots, and lettuce seeds that I planted are all coming along too. Of course, the weeds are also growing nicely (as always!) Here's a quick shot of part of the fall garden...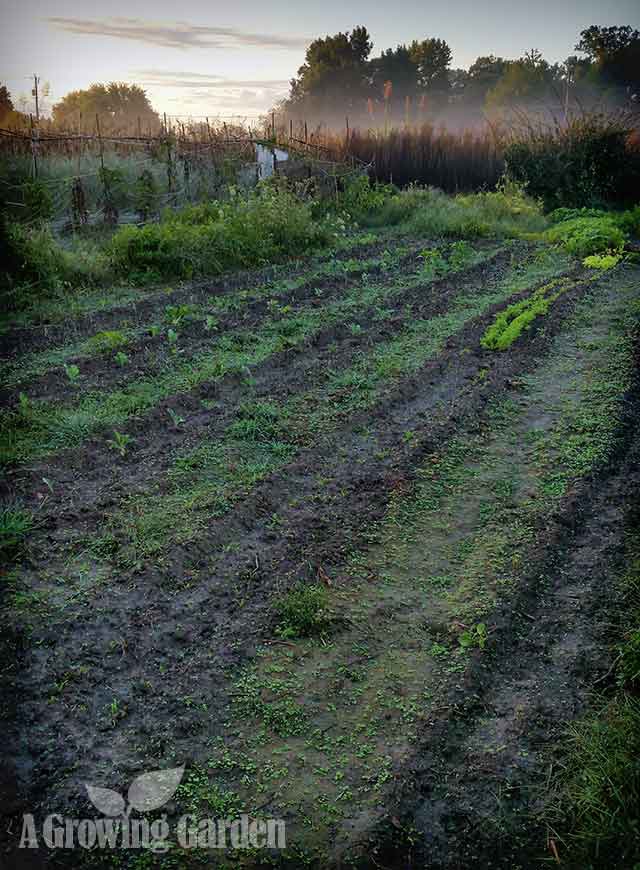 Please don't look at how crooked these rows are ... I thought I could just follow the lines from the previous rows and I didn't pull a string. That obviously was a bad idea! I also really need to rototill the aisles (which are the big green rows in the photo), but I've noticed tons of bok choy, kale and lettuce growing in the aisles, so I may just wait a bit or not rototill the paths at all until everything dies back completely. After all, I just bought a big ole' bag of Korean red pepper powder and plan to make lots of Kimchi, so the more Bok Choy around here, the better!
I can't believe I was actually worried that I didn't plant enough lettuce ... that is until I noticed that we have lettuce popping up EVERYWHERE. Just take a look at this red leaf romaine lettuce growing in a garden path...I guess I waited too long to gather the seeds from it earlier this summer. LOL!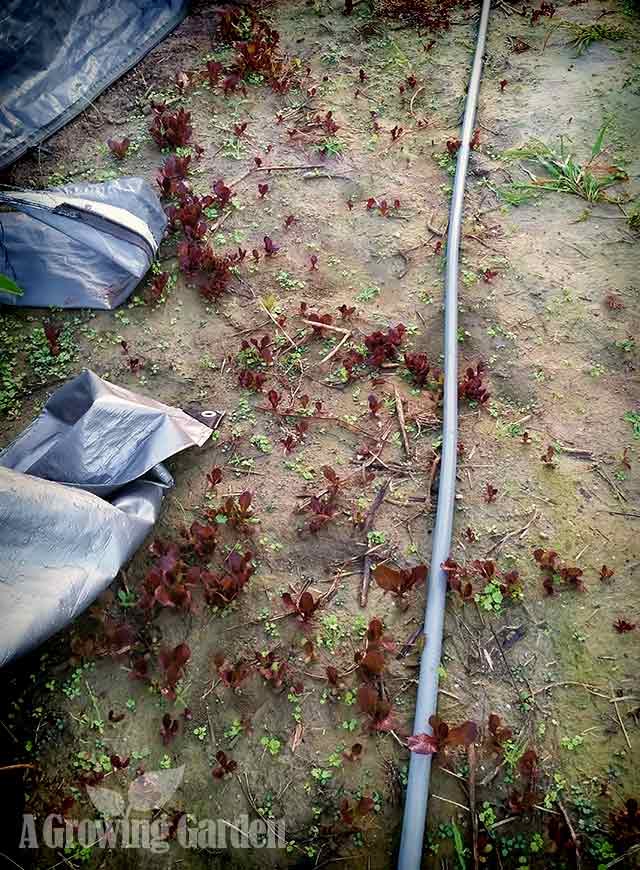 And have I told you about my artichokes? They are absolutely HUMUNGOUS! Really. I have a 50 foot row of artichokes and each plant must be 4 or more feet tall and at least 5 feet wide. They are definitely bigger than they've ever been before here, but strangely enough, we had a pitiful harvest of artichokes this year. I have no idea why ... maybe that means we'll have a super harvest from these next year.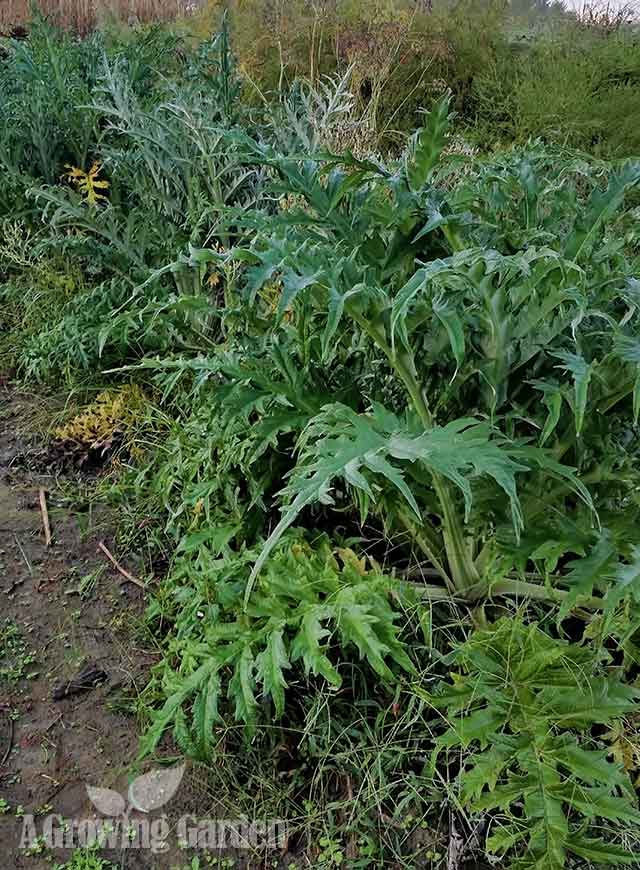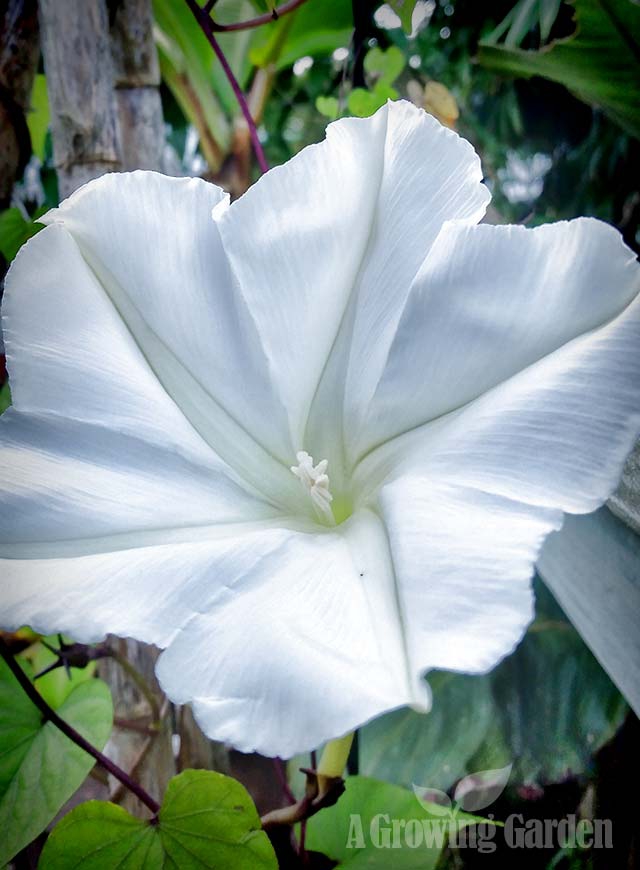 Have you ever planted Moon Flower? I did for the first time this year ... and then I promptly forgot about it! Earlier this summer I planted some Moon Flower seeds in a pot on our back deck and I just got my first flower from it yesterday. I have completely neglected the poor thing, and the vine is pretty spindly, but it does have a few buds on it and probably will produce a few more flowers, but it's nothing like what I could have been with a little more care and attention. Hopefully I'll be able to gather some seeds from it and try again next year.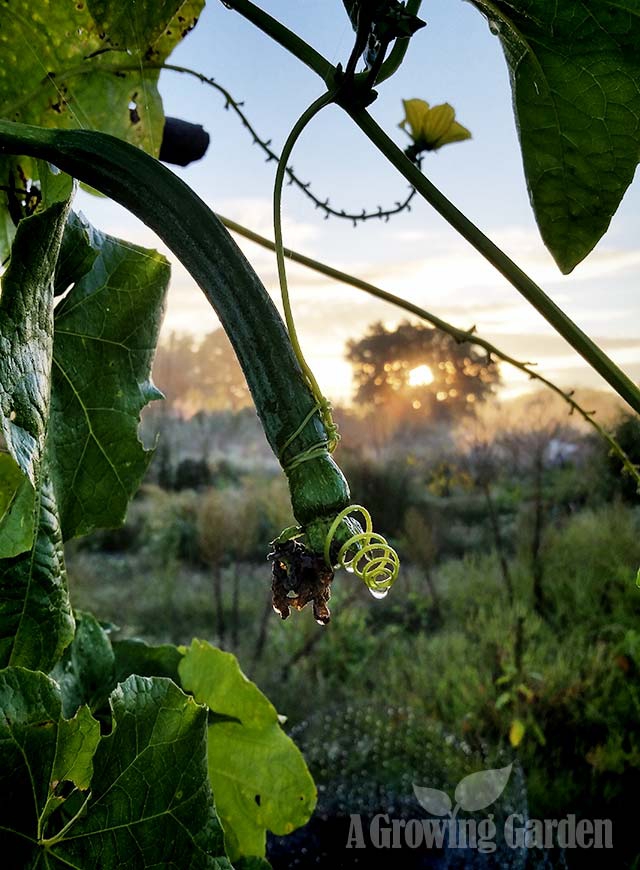 Of course, the gourds are all doing really well and still growing strong too. I have a ton of luffa gourds coming along ... this photo is a tiny luffa gourd just getting started. Look at how it has wrapped it's own tendrils around the fruit! It's surely going to be a bit mis-shapen, but I think I'll leave it as it is and see what happens. I have high hopes for making lots of homemade soap with luffa gourds this winter.
Finally, I am pleased to say that my Musa Gran Nain Banana Tree has sprung back to life! I bought this banana tree a few years ago and left it outside way too long last fall. It was hit with a hard frost and I was sure it was dead. But, I brought it inside (it was just a big stick - no leaves at all!) I watered and fed it all winter and it slowly came back to life. It's now about 4 feet tall and has a ton of little baby banana trees at it's base. I also have a bunch of hardy Japanese Musa Basjoo banana trees growing in the yard (they are hardy to zone 7 and come back each year, but don't produce edible fruit), but 'Musa Gran Nain' is the only true banana tree I have. This variety is actually a commercial variety called 'Chiquita' (yep, THAT Chiquita) and will produce large fruit (if you don't kill it, of course!)
Hopefully I'll get some bananas from it some day!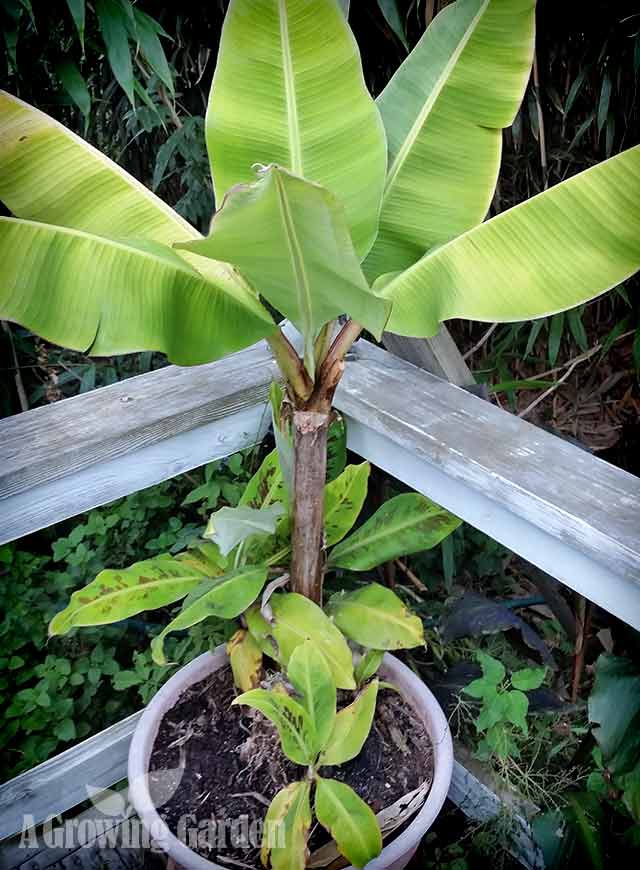 Oct 01 2014
More Articles You Might Like