Comment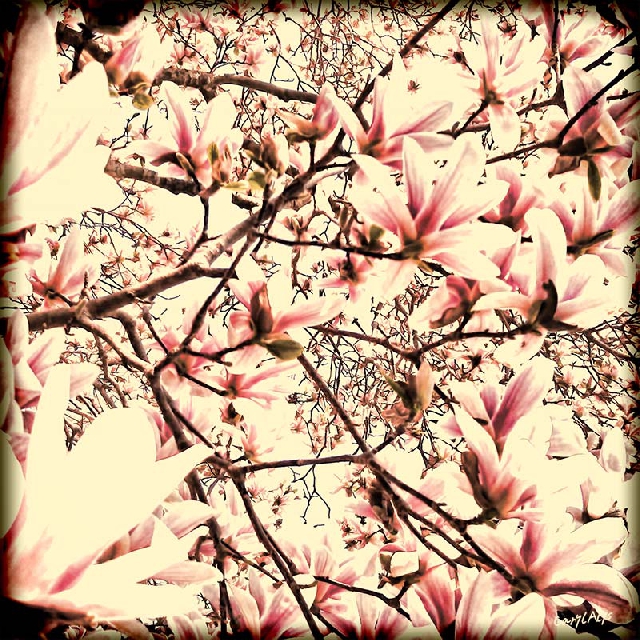 We moved into our house in early June and immediately moved our adirondack chairs under a nice, medium sized tree by the water so that we could enjoy the views. This tree's leaves were so thick that not only did it provide shade any time of the day, but it also kept the rain off of anyone sitting under it. We thought it was a great tree.
Then, the following spring, it bloomed profusely and we were simply overwhelmed by the beauty and incredible fragrance of the tree. We deemed it the greatest tree in the world.
Our Japanese Magnolia is situated near the water and easily seen from both the kitchen and living room windows, as well as from a few bedrooms upstairs. Whoever planted it many years ago planted it in a fabulous place. I can't imaging this property without the tree and we anxiously await the beautiful blooms each spring.
The print above is one of my original works and is available for purchase at www.CarylAlys.com.
p.s. If you don't have a Japanese Magnolia tree, run, don't walk, to your nearest nursery and get one... you won't be sorry.
Apr 18 2013
More Articles You Might Like