Comment
My Stella de Oro and Happy Returns daylilies are blooming and I'm seeing yellow and gold everywhere!
Both Stella de Oro and Happy Returns daylilies are beautiful, carefree, compact plants that bloom all summer long (assuming you keep them deadheaded and don't let them go to seed). When planted in mass quantities, they make a bold statement in any garden and their cheerful golden and yellow color can immediately brighten up any garden spot.
Of these 2 varieties, I have an overwhelming majority of Stella de Oro's, but I am slowly propagating my Happy Returns to try and catch them up to their golden cousins here.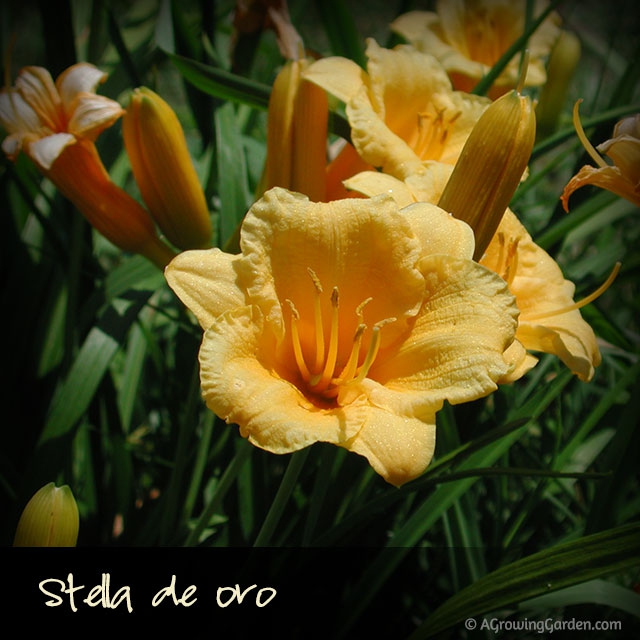 Stella de Oro Daylilies
Many people are familiar with Stella de Oro daylilies (Stella's as I call them). Stella's are the most popular daylilies sold & grown in the US today and for good reason. They are little flower powerhouses! They bloom over and over and over for what must be the longest bloom time of any daylily. Stella de Oro's are compact daylilies, growing only to about 12 inches tall and have small gold flowers.
Stella de Oro daylilies can be planted in lines (creating a nice border for any flower bed), grown as specimen plants, and even grown in containers.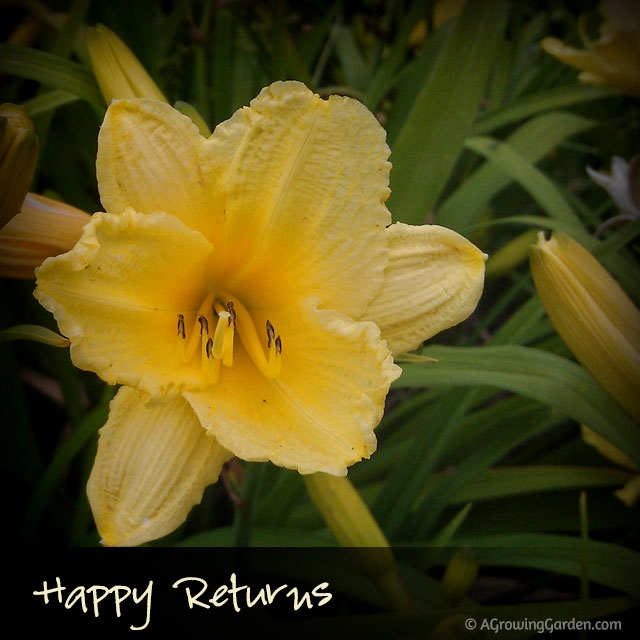 Happy Returns Daylilies
A close relative to the Stella de Oro is Happy Returns. As a matter of fact, Happy Returns daylilies are just about identical in every way to the Stella de Oro except for the color. While the Stella de Oro is a gold color, Happy Returns is a much brighter and lighter yellow.
With a similar growing & blooming habit to Stella de Oro's, Happy Returns are a bit better than the Stellas for brightening up a garden or a shady spot. Their color is more of a bright "crayon yellow."
If you are looking for clear, bright blooms that just don't stop, plant some Happy Returns or Stella de Oro daylilies and in a few years you'll have a sea of sunny yellow and gold blooms all summer.
Which do you prefer? Stella de Oro or Happy Returns?
Jun 08 2013
More Articles You Might Like