Comment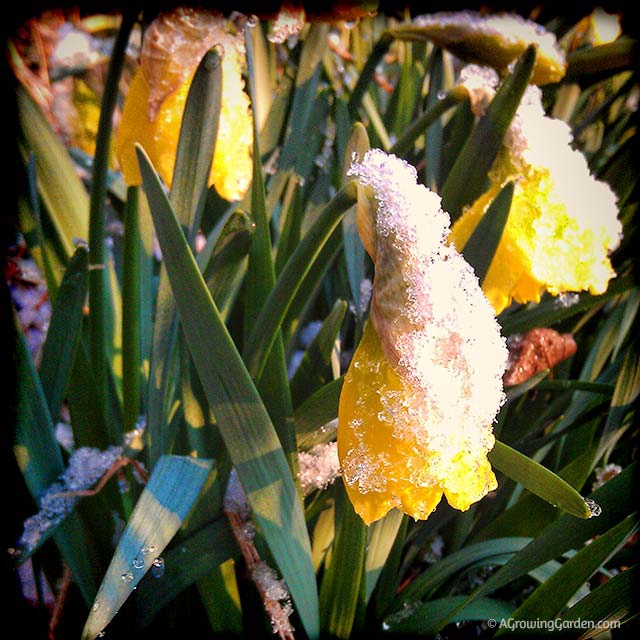 We had a bit of a storm here yesterday and got an inch or so of snow last night. <SIGH> After a few days in the high 60's and low 70's last week, I was sure we were done with winter, but apparently not. We're supposed to be back up in the 60's again, so I'm sure (or at least hoping!!) the snow will be gone as quickly as it arrived.
Onion Snow
I was reading an article written by someone in rural West Virginia and they referred to a spring snow storm as a "Robin Storm." I had never heard of a "Robin Storm," but it was what they called a storm that happened in spring after the Robin's arrived.
Having grown up in south central Pennsylvania, I'm more familiar with the phrase "Onion Snow" used to describe an early spring snow. An "Onion Snow" (a Pennsylvania-Dutch phrase) is used to describe a late snow -- one that occurs after the first day of spring and when the tips of the onions are just starting to peek through the ground. It's often used to refer to the last winter storm too and one that will usher in spring. (yea!)
Since I haven't yet planted my onions, I'm not sure if I can technically call our snow an "Onion Snow", but I'm definitely going to take it as a sign that I'd better get out and plant my onions!
Mar 26 2014
More Articles You Might Like