Comment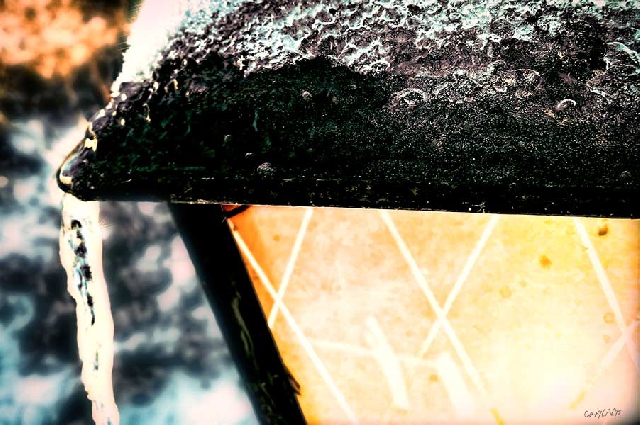 So far, 2014 has been a super busy and downright stressful year for me. For the last month or so I've been working 14 hour days (every day!) and not getting anywhere near enough sleep.
As you can imagine, 2014 just isn't measuring up to my expectations of living a life of leisure! And yes, I realize that we've only had 3 1/2 weeks of the year so far, but I've been so stressed that it feels more like 6 months or more. Much, much more.
And now, as we're closing in on February, I'm starting to get a bit worried that my garden may pay the price too.
Normally, January is my "garden dreaming" month. It's when I dream and plan for the upcoming season. But I've been so busy with work that I haven't even had a chance to start dreaming about, let alone start planning, my garden. I have a big stack of 2014 seed catalogs that I want to go through. I need to put a seed starting schedule together for the year. I need to take an inventory of my seed starting gear. I need to get my onion, leek, and artichoke seeds started. I'd like to design some new garden beds too. And, so far, I haven't had the time to do anything garden (or blog!) related. I'm way behind already!
No matter how busy I might be with other things though, Renard, our little pooch-arooni, never lets me off the hook with his walks. The two of us have been out walking a few times each day in the arctic weather we've been having. I really don't like the cold (Hello Hawaii, are you calling?) and haven't enjoyed our walks this week one little bitty bit.
But, with the help and prodding of Renard, I was lucky enough to catch the light at just the right moment (a "hallelujah!" moment for any photographer) and snapped the photo above after the rain, ice, and snow we had earlier this week. I absolutely love the way the setting sun shines through the panes of the antique lamp in our front yard (which wasn't even turned on!) and is reflected off it's lone icicle.
It makes me feel like I'm sitting next to a roaring fire on a cold, winter day.
Jan 25 2014
More Articles You Might Like