Comment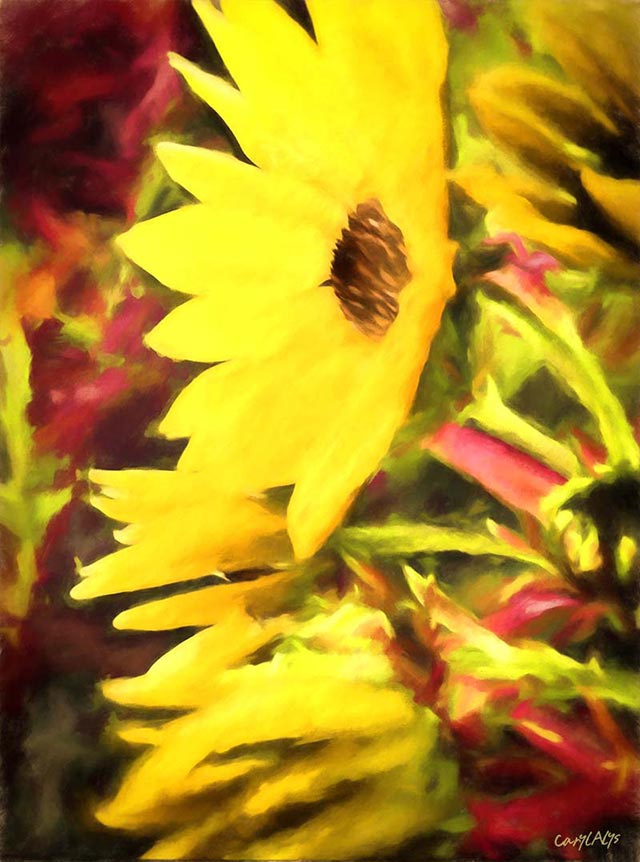 The best thing about October in my garden is 'Helianthus Angustifolius', or as it is more commonly known, 'Swamp Sunflower'. About 4 years ago, I bought 4 teeny tiny Swamp Sunflower starts and I planted them in a various spots throughout my flower beds.
At the time, I had no idea how invasive they would be and within a few years they had started to take over everything. It became very clear that they could not stay in formal beds (unless that was the only plant in the bed!). So, I started the daunting and seemingly everlasting task of digging and digging and digging them up and moving them out to my wildflower garden along the edge of our vegetable garden and the edges of our fields.
Once out in the wildflower area, I have been able to let them live the way they want to (meaning, to go where ever they want and to grow like weeds!) -- they have really thrived there. Today, the field is a beautiful, vast sea of yellow! They usually bloom for most of the month of October, so we should be seeing a field of yellow for a few more weeks. And the gold finches really love their seeds, so we should be seeing lots of gold finches in the months to come too.
ps -- If interested, my "Fall Sunflowers" print above (based on my Helianthus Angustifolius) is for sale at CarylAlys.com.
Oct 11 2014
More Articles You Might Like