3 Comments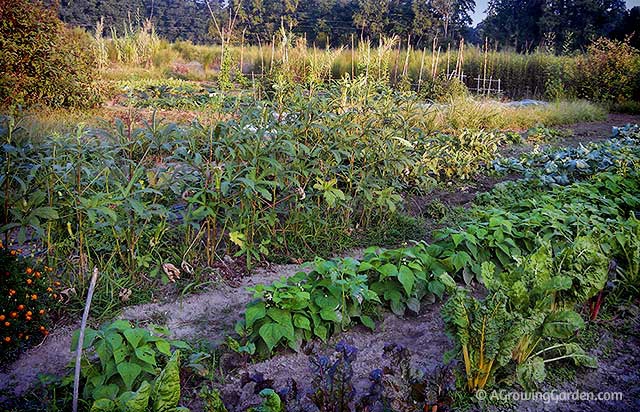 How does your vegetable garden look these September days?
Here in south eastern Virginia, our first frost occurs in mid to late November and our garden usually keeps going well into October and even into November.
I love that!
So, what does our garden look like these days?
The photo above was taken a few days ago and it shows a bit of the west end of our vegetable garden. Here you can see some of the rainbow swiss chard, bush beans, okra, peppers, eggplant, cabbage, bok choy, broccoli, zucchini, and summer squash in the foreground. And in the far, top end of the photo, you can see (if you squint really hard and use you xray vision to see through the mulch pile with a poke forest growing on it... lol!) white potatoes, strawberries, lettuce, basil, more zucchini and summer squash, winter squash, some tomatoes, cucumbers, pole beans, pumpkins, sweet potatoes, cantaloupe, and watermelon.
On the other side of the garden (the east end -- not shown in the photo), we have our tomatoes, asparagus, artichokes, raspberries, corn, the herb gardens, and day lilies. Those are all still going strong as well... I'll have to take a photo of that side soon too.
I still plan to plant some peas, radishes, spinach, more lettuce and garlic, but otherwise, our garden is only on maintenance & harvest mode (I think... we'll see) from now until spring!
Sep 15 2013
More Articles You Might Like