Comment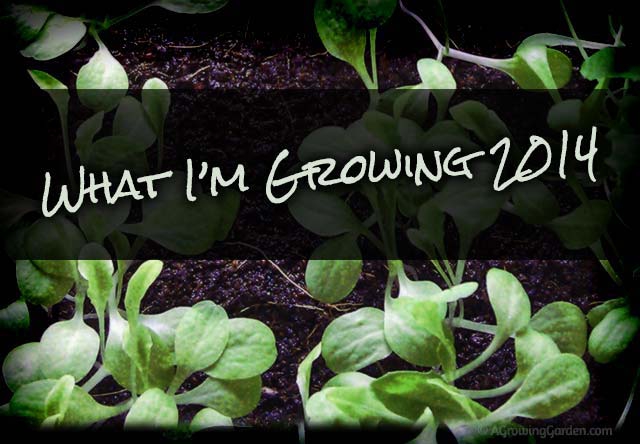 It's official... I've (finally!) gone through my large stash of seeds, done a little planning (and dreaming!), and placed an order for new seeds for my 2014 garden.
For the most part, I try to grow as many heirloom varieties as possible and, although I do collect & save some seeds each year, I usually need to buy some seeds too. I prefer to order seeds from companies that specialize in heirloom seeds, although I do sometimes buy seeds at our local Southern States too (especially if I've forgotten to order something, or am in a pinch). This year, I've tried to really plan things properly and have ordered my seeds from D Landreth Seed Company and Baker Creek Heirloom Seed Company -- two of my favorite seed companies. Have you ever ordered from them? They are great seed companies!
D. Landreth Seed Company (www.landrethseeds.com)
I just love D.Landreth Seed Company. Founded in 1784, D.Landreth is the fifth oldest corporation in America. And among its many historic claims is the fact that the company sold seed to every American president from George Washington to Franklin D. Roosevelt. They have a large selection of heirloom seeds and I absolutely love, love, love that I can buy my seeds from the same company that George Washington and Thomas Jefferson did years ago.
Baker Creek Heirloom Seed Company (www.rareseeds.com)
Baker Creek is another very cool seed company. They scour the world for rare seeds and offer a really wide selection of all types of heirloom seeds. They only sell non-hybrid, non-GMO, non-treated and non-patented seeds. They also produce an incredibly beautiful catalog that I could spend days looking through -- just their selection of squash alone is enough to keep me busy for hours on end!
I must admit that my list looks a bit overwhelming ...
But it's about the same amount of plant types that we grew last year, so I think it will be manageable. To give you a sense of scale, our vegetable garden is pretty big -- about 150 ft x 150 ft (we keep adding to it, so it may end up being larger this year). We use standard garden rows and plant directly in the ground, not in formal, raised beds. We also amend the soil with a lot of compost and mulch heavily. I also grow some herbs and a few tomatoes in containers, but for the most part, everything will go into the vegetable garden.
I haven't yet ordered my seed potatoes (hope to do that this week!) and I've decided not to start my onions from seed this year, but rather to buy onion seedling bundles from Southern States sometime next month. Onion seedling bundles are usually very inexpensive and it's sometimes just easier to buy bundles than it is to start them from seed (especially since I'm a bit behind in time for starting onion seeds this year). Otherwise, I'll be starting everything below from seed (+ herbs and some flowers too)!
So, without further ado, here is what I'll be growing in my veggie garden this summer:
Artichoke: Purple of Romagna
Artichoke: Green Globe
Beans: Christmas Pole Lima
Beans: Kentucky Wonder Pole
Beans: Purple Podded Pole
Beans: Scarlet Runner
Beans: Tenderette Bush
Broccoli: DeCicco
Brussel Sprouts: Catskill
Cabbage: Bok Choy
Cabbage: Early Jersey Wakefield
Cabbage: Ferry's Round Dutch
Carrot: Cosmic (Purple)
Carrot: Nantes Scarlet Half Long
Cauliflower: Snowball Improved
Corn (Sweet): TBD
Cucumber: Boston Pickling
Cucumber: English Seedless
Cucumber: Market 76
Eggplant: Black Beauty
Eggplant: Casper
Gourd: Luffa
Ground Cherry
Kale: Premier
Leeks
Lettuce: Black Seeded Simpson
Lettuce: Butterhead/Yugoslavian Red
Lettuce: Little Gem
Lettuce: Paris White Cos Romaine
Lettuce: Red Romaine
Melon: Hale's Best Jumbo Cantaloupe
Melon: Honeydew Tam Dew
Melon: Rich Sweetness 132

Okra: Clemson Spineless
Onion: TBD
Pea: Oregon Sugar Pod II Snow
Pea: Sugar Snap
Pea: Tall Telephone Garden Pea
Pepper: California Wonder (Sweet Bell)
Pepper: Jalapeno
Pepper: Sweet Banana
Potato: TBD
Pumpkin: Big Max
Radish: Champion
Radish: French Breakfast
Radish: White Tipped Scarlet
Spinach: Bloomsdale Longstanding
Squash: Delicata
Squash: Pennsylvania Dutch Crookneck
Squash: Spaghetti
Squash: Table Queen Acorn
Squash: Waltham Butternut
Squash (Summer): Early Prolific Straightneck
Squash (Summer): Dark Star Zucchini
Sweet Potato: Beauregard
Swiss Chard: Rainbow
Tomato: Amish Paste
Tomato: Brandywine (Pink)
Tomato: Cherokee Purple
Tomato: Cherry
Tomato: Costoluto Genovese
Tomato: Green Zebra
Tomato: Henderson's Crimson Cushion
Tomato: Mr. Stripey
Tomato: Roma
Watermelon: Sugar Baby
Watermelon: Sweet Crimson
Feb 18 2014
More Articles You Might Like