3 Comments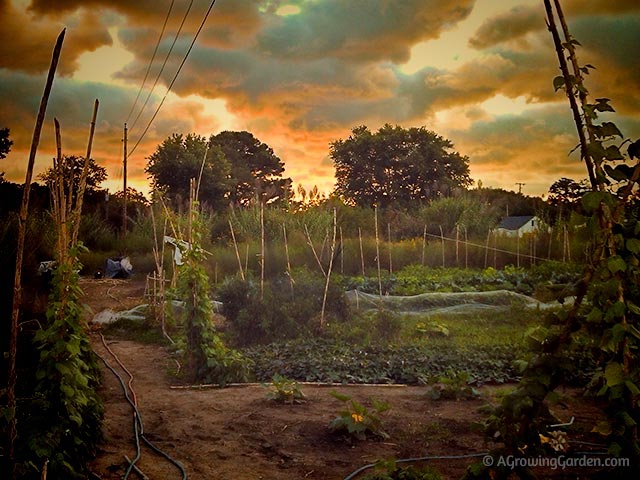 I dream of having a garden that looks like Martha Stewart's or P. Allen Smith's. You know, the type of beautiful garden you see on television and depicted in garden coffee table books ... neat, orderly, lush, fruitful, thought-out, organized, and weed free.
Our garden, for the most part, is pretty well organized. And it's becoming more and more fruitful every year. But, it's still no where near being weed free ... & I seriously doubt it ever will be unless I get to the point in life where I can hire a full time gardening staff (a girl can dream, right?)
In fact, by this time of the year, our garden is usually best described as overgrown and downright messy. The word "jungle" is sometimes used too. Although our garden actually isn't too bad this year, so the "J" word hasn't been used... yet.
So, you see, it is during this time of year that I tend to give up (temporarily) on the dream of having a "Martha Stewart" garden. This morning, though, I thought my garden looked more spectacular than anything I've ever seen. The sunrise colored the awakening sky an incredible hue of pink-peach-orange-blue and puffy clouds were floating everywhere. The light was simply amazing and it gave the garden a picturesque look that made even the garden hoses, netting, sprinklers, and the weeds (yes! even the weeds) look beautiful.
Maybe I have a "Martha Stewart" garden after all... at least I did for a few minutes this morning.
Sep 23 2013
More Articles You Might Like