Comment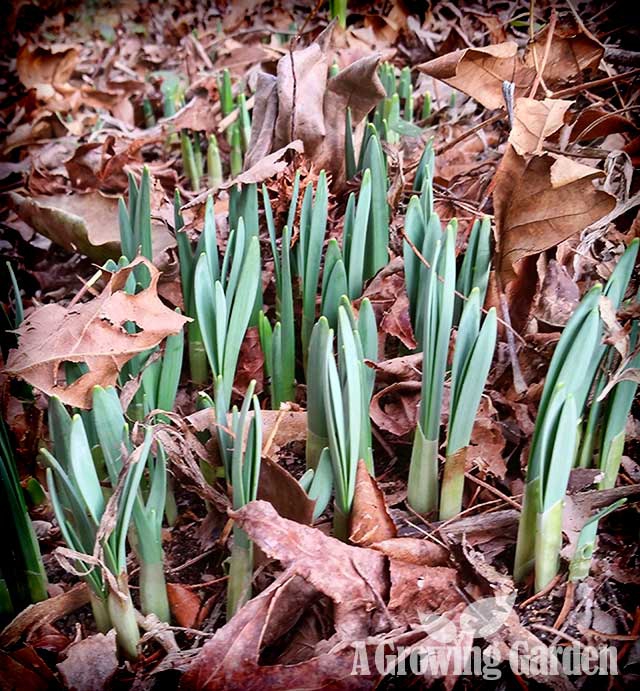 WOW, it was 65 degrees here yesterday! To celebrate the nice weather, I decided to take Renard for an extra long walk all around the property. During the winter, we don't usually walk as far as we do in warmer weather, so I hadn't been back in the woods for quite awhile.
I was VERY, VERY surprised to see the daffodils well on their way up and at 'em... they are at least 4 or 5 inches out of the ground already! It seems that I kick myself every year for not being better about cleaning up around the daffodils in the fall and early winter ... I always think I have tons of time and then, BOOM!, there they are. Oh well. I imagine we'll have daffodils blooming in the next few weeks and they'll be super pretty no matter what. Spring is definitely on the way!!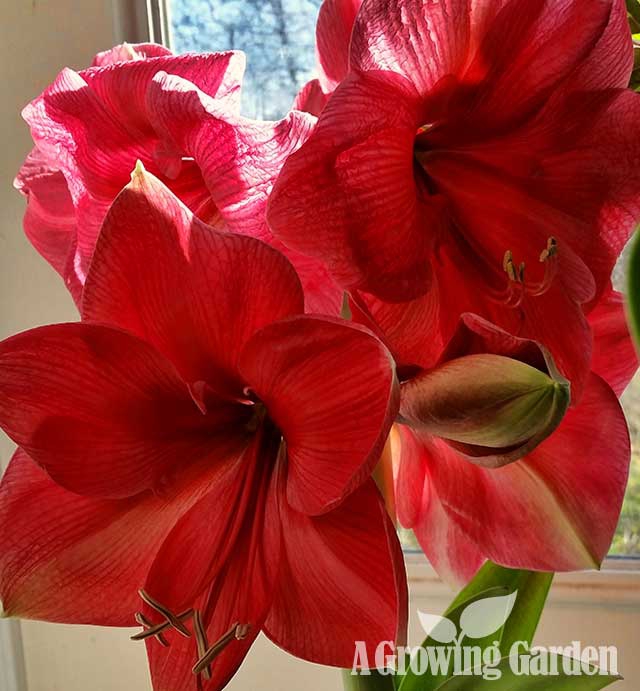 Otherwise, the only "gardening" thing happening is happening inside. I have 2 amaryllis blooming and 3 others that are taking there sweet old time. I have no idea when (or even if) the others might bloom, but the 2 that are blooming are spectacular. The red one (above) has 2 large bloom stalks with a total of 10 flowers at the same time. But what is really special about it is that it has another bud forming. I've never had an amaryllis have 3 flower stalks in one year!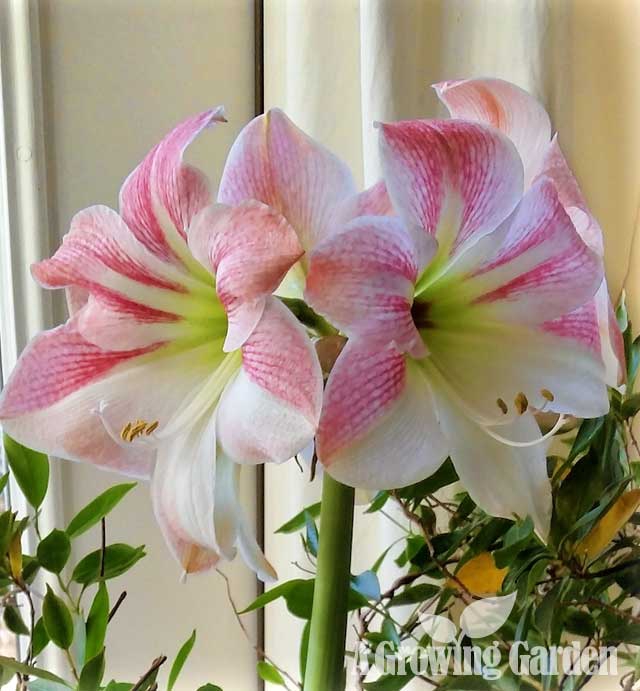 The pink amaryllis that I received as a gift from my uncle at Thanksgiving has also bloomed with a second stalk. This one didn't have 2 stalks at once, rather, it bloomed and after the first bloom ended, it sent up a second stalk that bloomed a few weeks later.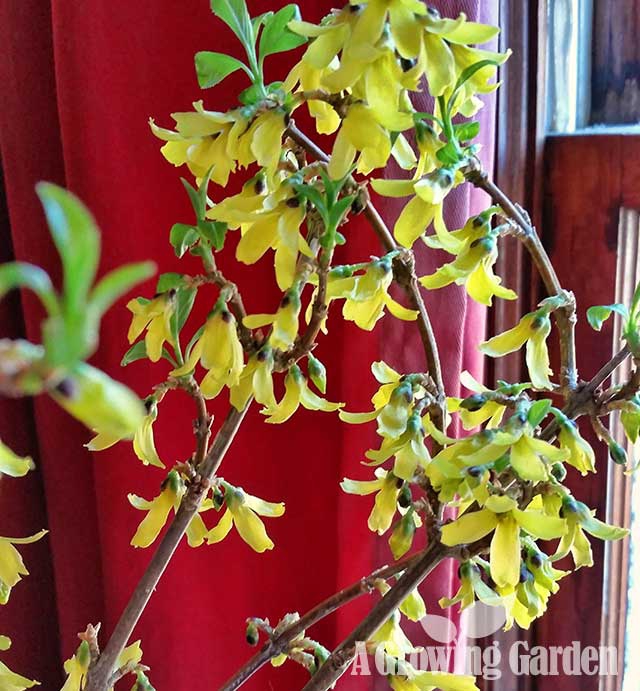 I also forced some forsythia a few weeks ago and that's blooming inside now too. It's super easy to force forsythia -- basically you just cut it, bring it inside and put the stems in water. It's nice to have some cheery yellow flowers in the winter and I'm thinking of cutting some more for new blooms in the next few weeks too!
Feb 09 2015
More Articles You Might Like