Comment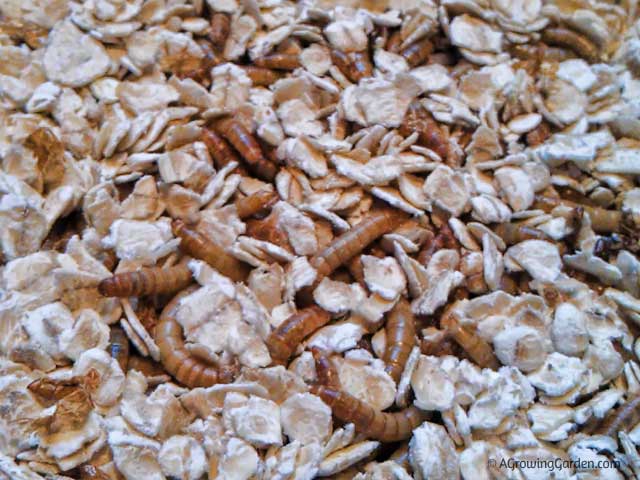 After seeing how much our bluebirds were loving the dried mealworms I started putting out for them earlier this spring, I decided that, unless I want to shell out tons of money for dried mealworms (wow they're expensive & we have a lot of bluebirds to feed!), I needed to start growing my own mealworms.
Not really knowing anything at all about mealworms (other than the fact that some birds like to eat them), I started researching. Did you know that there are a TON of websites and videos online about how to grow mealworms? Neither did I! But, after going through a bunch of information and advice from the many mealworm farmers and breeders around, I felt like I was ready to take the plunge into the world of mealworm farming.
I was ready.
Determined to fight my general squeemish-ness when it comes to bugs in order to feed our bluebirds, I ordered 1,000 mealworms online.
Then I went to WalMart and bought 3 plastic bins & lids for my new mealworm farm and stocked up on oatmeal (the best choice for the bedding/substrate for the mealworms according to the mealworm experts). I also bought some tweezers - just in case I needed to build up to actually touching the worms with my (gasp!) fingers.
My mealworms arrived here on April 23 (just a few days after I ordered them). Here's how they were shipped to me: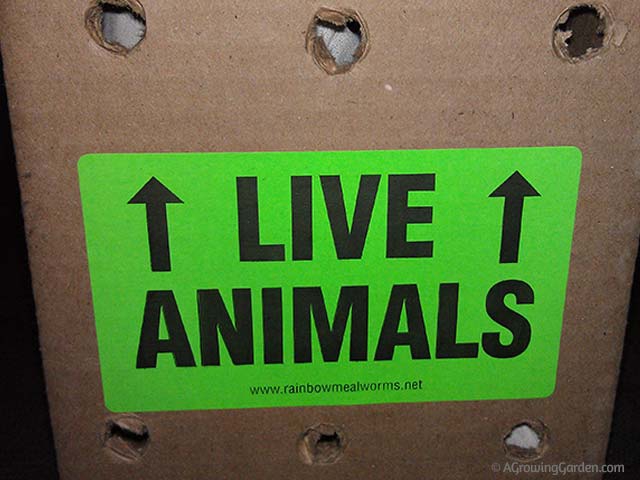 I laughed a bit at the label on the box. Yes, there were live animals inside, but the label sure makes it look like there is something, well.... 'larger' inside.
Anyway, inside the box was a muslin bag tied with some jute. (by the way, have I ever mentioned how much I love jute?) The bag was VERY lightweight and it felt like it had stuffing of some kind in it. I could hear a faint rustling sound coming from the bag which, I must admit, was kind of creepy....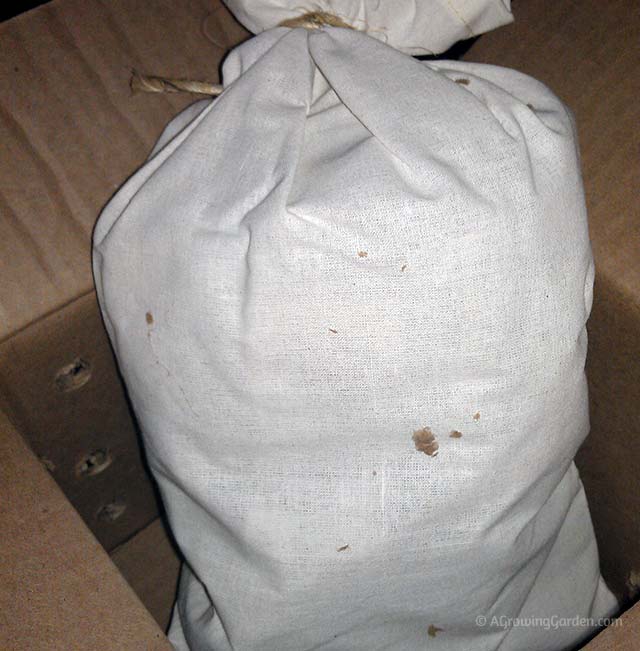 Inside the bag was a bunch of wadded up newspaper and oodles and oodles of mealworms. Some of the mealworms were crawling up the sides of the bag, ready to make their escape.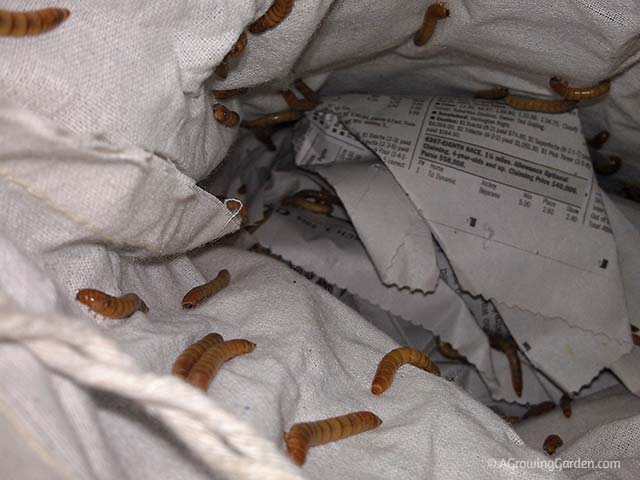 After oh so carefully dumping the contents of the bag into one of my bins (already lined with oatmeal), I got a good look at what 1,000 mealworms look like .... and, it is A LOT of mealworms!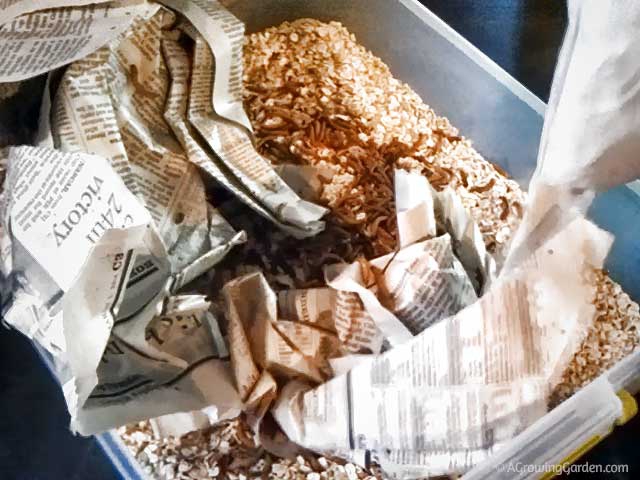 Apparently the mealworms weren't really interested in looking at me though, because after getting them all off the newspaper and the sides of the bag and into the bin, they immediately burrowed down into the oatmeal. We threw in some pieces of carrots and let them settle into their new home.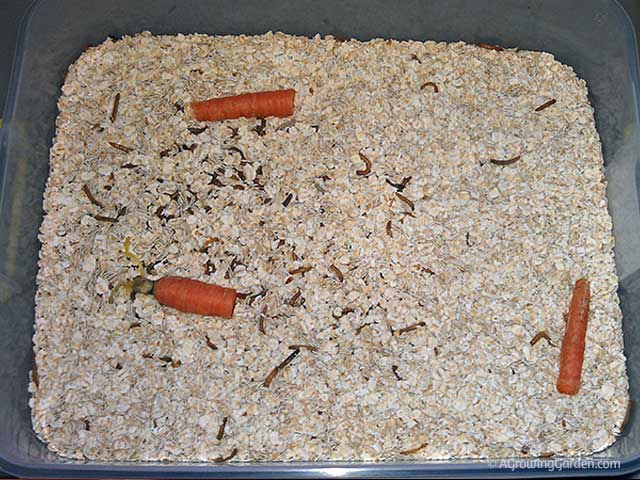 We've had the mealworms for a little over 2 weeks now. Many of the mealworms have pupated and just this morning the first beetle emerged from a pupae, so we must be doing something right!
ps ... so far I'm VERY glad to have bought the tweezers!
May 10 2014
More Articles You Might Like