2 Comments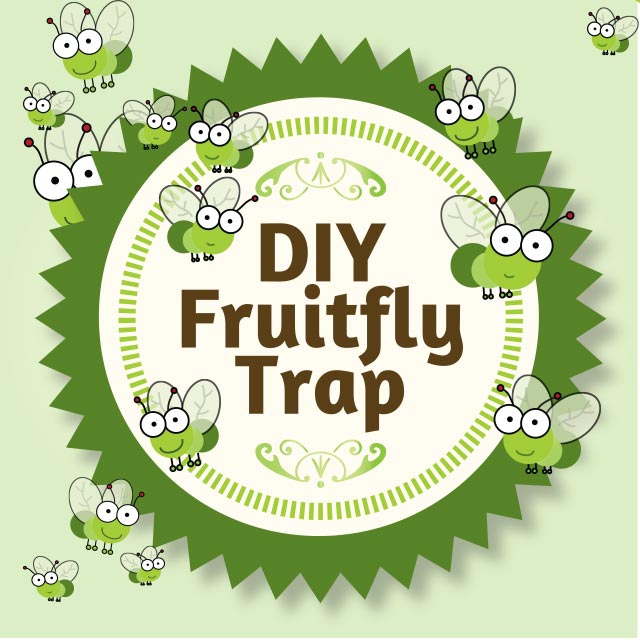 If you're lucky enough to have your kitchen counters full of the harvest from your summer garden, you probably also have fruitflies. We always have fruitflies this time of year and I really hate them.
Yuck.
I've thought about buying fruitfly traps from online retailers, but I never did (thank goodness). They are way too expensive and many require on-going refills ... I'm not into that.
So, I came across a "Do it Yourself" solution that is easy and it really works! It's also made out of things most people already have, so it's a cheap solution too.
I like cheap!
Basically, you use vinegar in a glass to attract the fruit flies and trap them in the vinegar using a simple paper funnel -- the flies get in, but can't get back out. I've used both red wine vinegar and apple cider vinegar and they both work well. However, I think that apple cider vinegar works a bit better.
The only issue with this trap is that you do have to clean it out pretty regularly. I've been catching so many fruitflies in mine that I have had to replace the vinegar solution just about every other day.
But that's ok with me ... I'd much rather have to clean out the trap then have fruitflies everywhere!
Here are my DIY instructions for making your own fruitfly trap.
Click here or on the graphic below for a printable PDF of my DIY Fruitfly Trap Instructions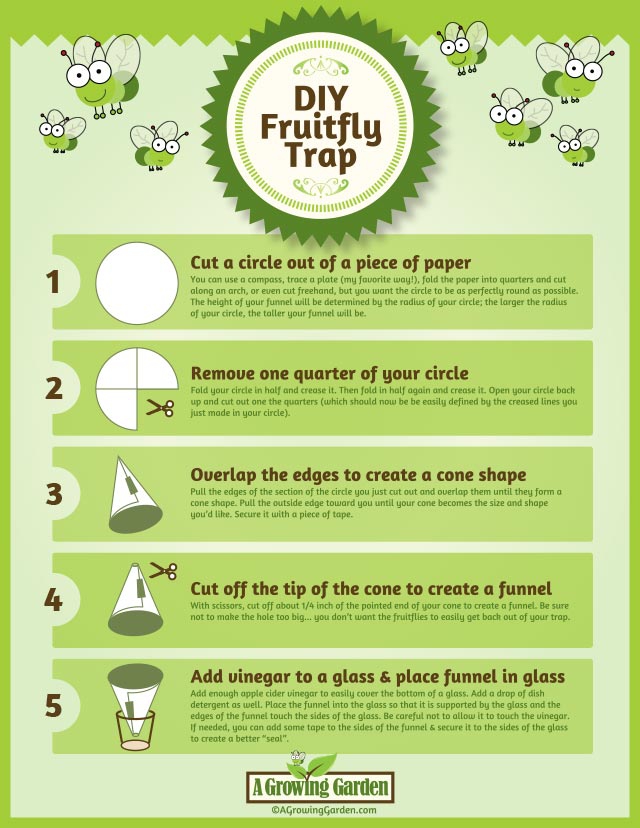 Sep 08 2013
More Articles You Might Like