4 Comments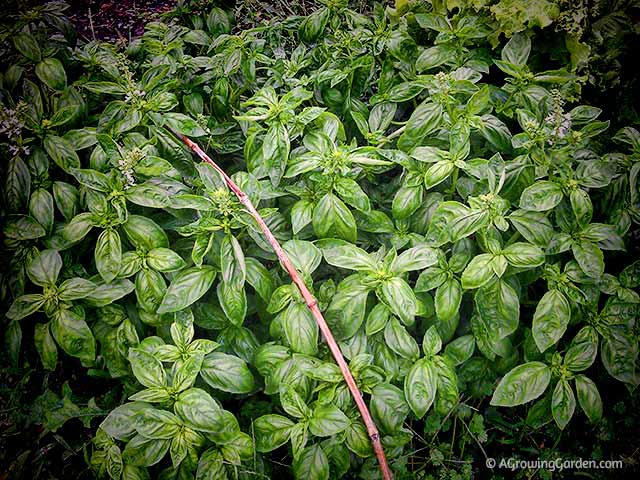 We're supposed to be getting a cold spell later this week, so I've started to try to do a final harvest of anything in the garden that might not like the cold weather ... including my genovese basil.
Oh, how I love Basil!
Over this past weekend, I happily harvested almost 5 pounds of basil! Yes, I suppose that's quite a bit of basil for a family of 2, but, I'm pretty sure that you can never, ever have too much basil.
Ever.
And, I have no doubt at all that we'll put every last morsel of it to very good use.
Back in the spring, I planted 3 different kinds of basil in the garden: genovese, cinnamon, and purple basil. We had crazy weather in early summer and the basil didn't really do that great ... it was ok, but it didn't meet my high expectations. Yes, I was kind of sad about it, but, I dealt with it ... after all, each year brings different successes and failures in the garden and we had bigger failures this year than a not-so-perfect basil harvest.
Then in July, I started another big batch of genovese basil (my favorite) seeds indoors and I planted them out in the garden in early to mid-August. The seedlings grew quickly in the August heat and I ended up with a mini-forest of basil. And everyone knows that a forest of basil is the best kind of forest you can have!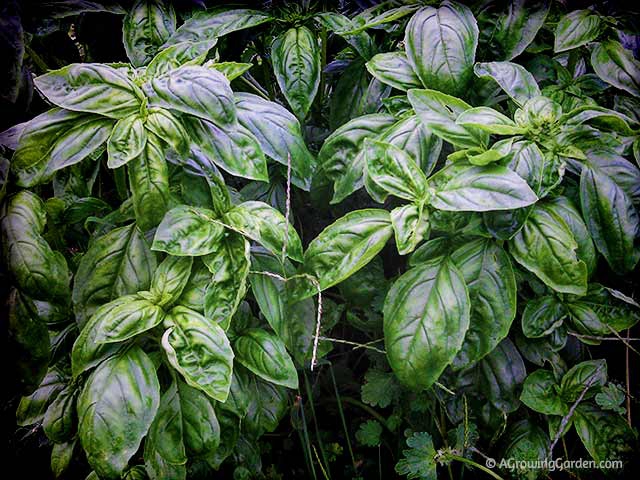 By early October, the plants had gotten quite tall -- 1-2 feet, probably. I had pinched them back in late August/early September, so the plants were also pretty bushy.
As a matter of fact, they were close to perfect!
But, they were starting to flower...
And I didn't want them to get any black spots or other damage from the cold, wintery weather we're supposed to be getting soon. I wanted them to stay perfect...
So, it was time to harvest the basil.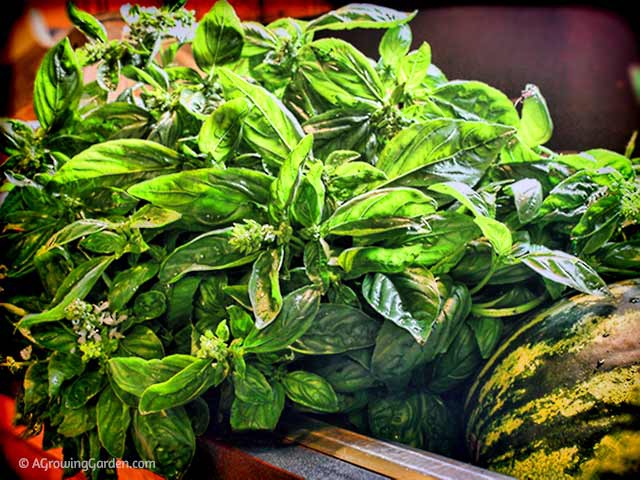 Just in case you are wondering, 5 pounds of fresh basil pretty much takes up an entire side of a divided sink. There was much basil washing, hanging, chopping, pesto making, and freezing yesterday ... the kitchen smelled wonderful the entire day.
I'll definitely be planting a late crop of basil again next year!
Oct 21 2013
More Articles You Might Like