5 Comments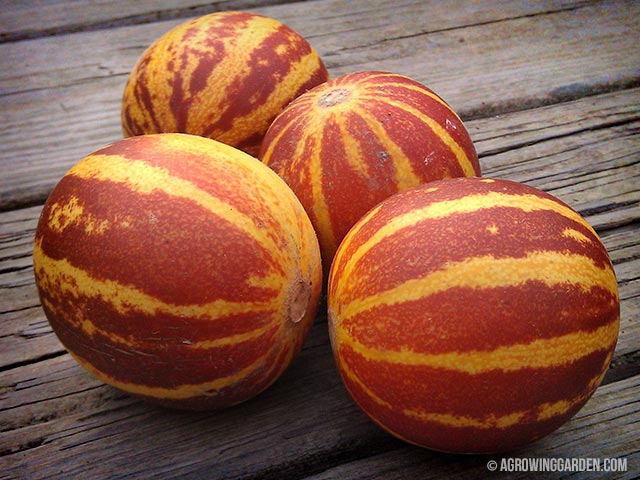 This year I thought I'd try my hand at growing some more obscure varieties of melons and one that I ended up trying is "Rich Sweetness 132 Melon" from Baker Creek Heirloom Seeds (www.RareSeeds.com).
Talk about some seriously cute, little melons!
I planted a total of 10-15 seeds in 4 different hills in the garden back in April and now have an absolute TON of these tiny melons everywhere. They start out green with dark stripes and, as they mature they turn an orangy-red with bright yellow stripes. They have been incredibly easy to grow and practically pick themselves by falling off the vine when they ripen. The flesh is white and a bit sweet, though not incredibly so (I ended up sprinkling a little bit of sugar on and it was very good!)
I'll admit that I was drawn to the pictures of this little gem of a melon on RareSeeds.com (that's why I bought the seeds), but also really love the idea of growing things that I would almost never be able to find in a local grocery store. The Rich Sweetness 132 Melon certainly fits that bill ... I've never seen any melons like this in the store here.
According to Baker Creek Heirloom Seeds, Rich Sweetness 132 Melons are:
"Incredible little melons from the former Soviet Union. The fruit are a beautiful red, striped with golden yellow and weigh only about ¼ lb! The flesh is pure white and quite sweet. These have a very refreshing taste and are very fragrant. They are perfect for single servings. These little melons are so much fun and great for children's gardens. The vines are very productive all season long. One of the best new varieties we've discovered in the last few years."
How to Grow Rich Sweetness 132 Melons
Seeds can be sown outside a few weeks after the last spring frost and should be planted about an inch deep, 12 inches apart and in rows 5 feet apart. Alternatively, you can plant 4 or 5 seeds in a hill and space your hills apart by 5 feet.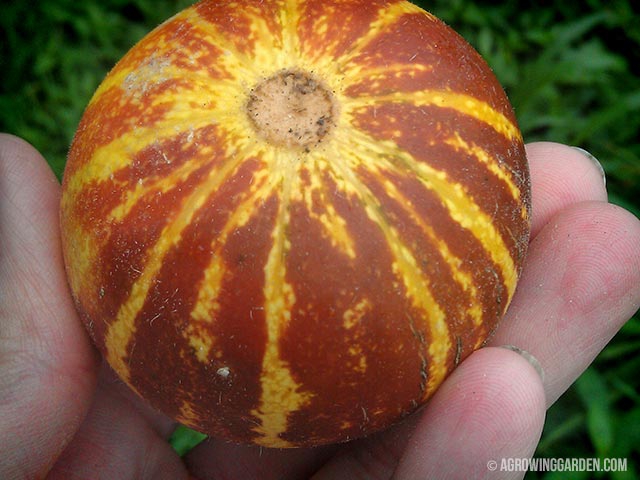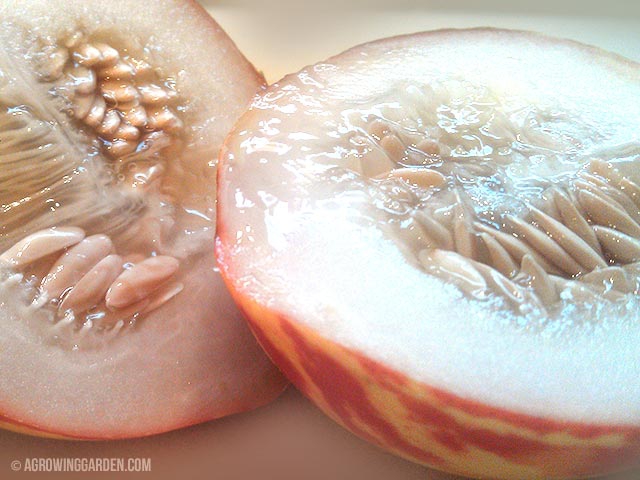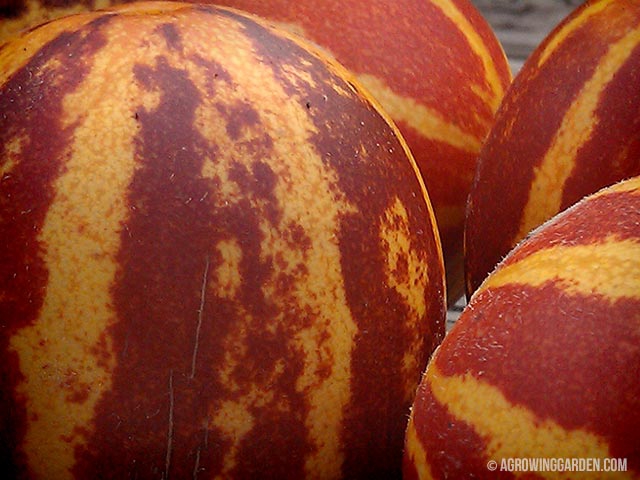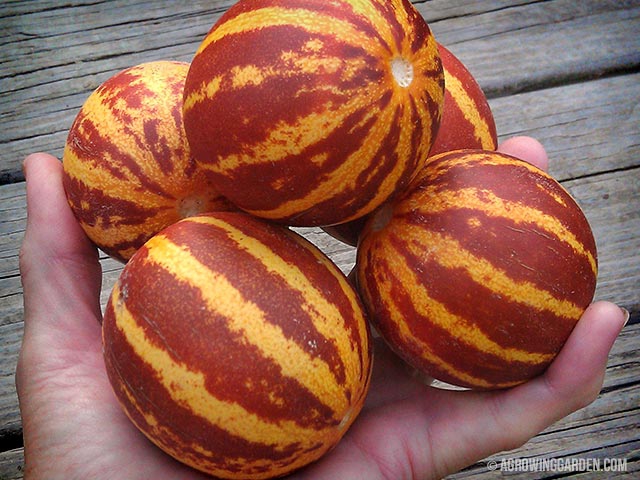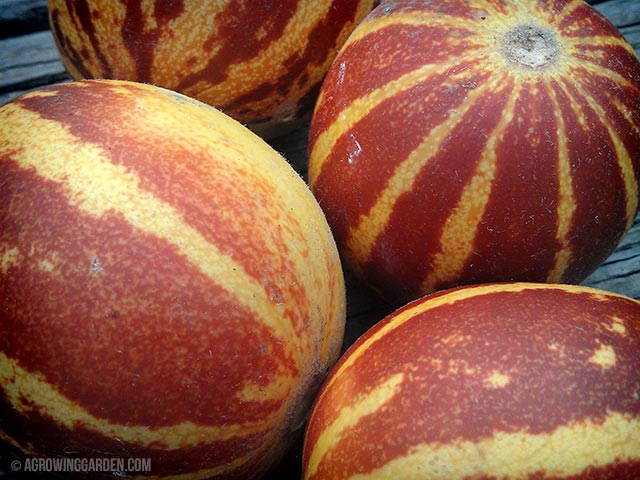 Jul 30 2014
More Articles You Might Like